Hi All,
I have been meaning to start this regular feature for a while now, but the inspiration hasn't hit me until now, mainly as I am undertaking the grand spring clean at home – who doesn't love a good de-clutter once a year. I am currently obsessed with this dress from French Connection's latest collection and it has inspired me to look at, not just my entire wardrobe, but also how I want my home to be seen.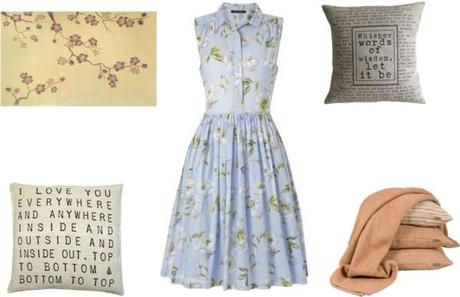 rustic 2 by
cleverlittlebuttons
featuring french connection

As you all know, I have an absolute passion for mixing vintage and modern styling together and one of the easiest and bank balance friendly way to do this is to taken on the rustic style – yes, the lived in look is by fair the best look in my eyes.
I have always believed that fashion is not a separate entity to other forms of art and design, but it is one of the components that goes to making a complete external replica of ourselves. It is due to this that I have been inspired by the pattern on this dress to look at my home in the same way; by pulling out the colors and floral pattern I have a palette that I can work with.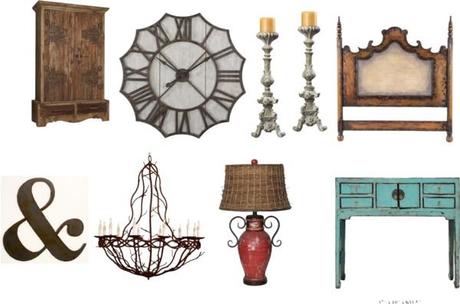 rustic 1 by
cleverlittlebuttons
on
Polyvore
I don't know why, but when I am writing/thinking about interior design I always start off with texture. I have added in throws, rugs and cushions with the dress in hues that blend nicely, as this is how I think. After deciding upon tactile objects, I can then build up my paints, wall papers and furnishings to create a lovely tonal room, that will work wonderfully for spring
This clock is a must – I cannot live without knowing the time, probably why I am so paranoid about being late; so, picking a clock is a very important part of the overall journey of a room. I also love vintage or upcycled furnishings, like this lamp. It is fun and will get people talking!
Overall, I love how fashion and design blend so beautifully together, it is exactly what gets me excited about the world.