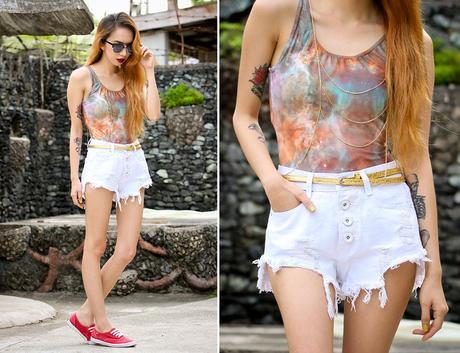 Look of the Day – Have you ever thought of using one piece and bodysuits as a top? I gave it a try nonchalantly! Beach is out of the question so I thought why not wear it right here right now.
Galaxy onepiece suit, Mr Gugu. White denim shorts, Persunmall. Gold belt, WAGW. Body chain, Forever 21. Carlisle sunglasses, FLY Shades. Keds shoes, Spruce PH.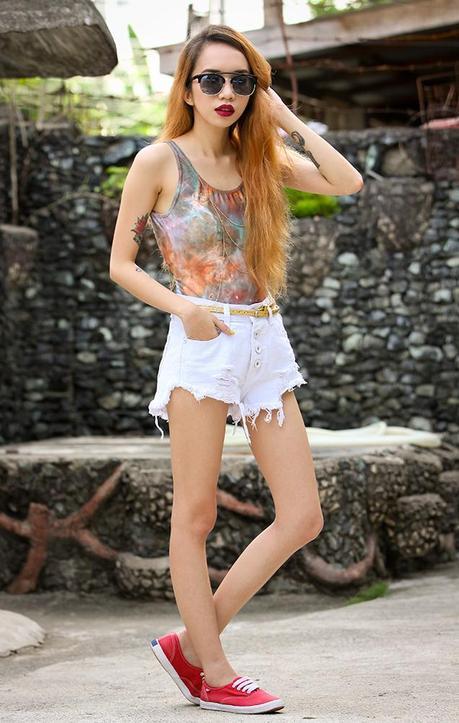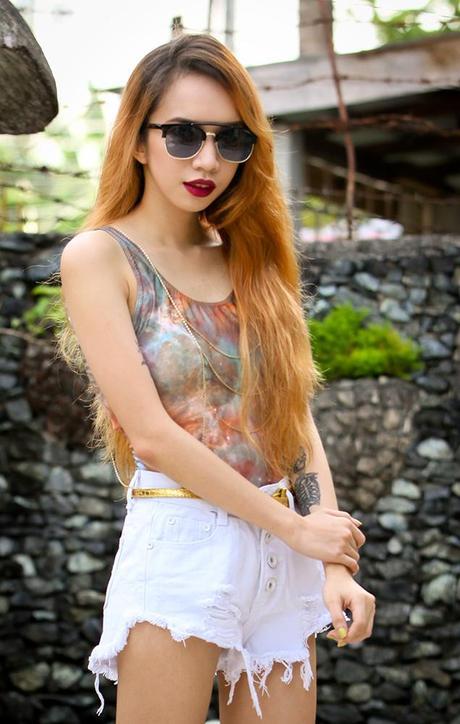 I was listening to Beastie Boys Intergalactic a while ago so my (occasional) title problems are solved. For this blog post at least!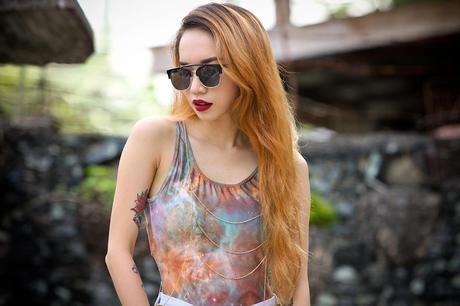 Everytime I think about things, a certain thought comes to my mind and that is how insignificant we are to the universe. I've always been enamored with the concepts of space and the unknown. As to why? I dunno! Oftentimes, you'd find me spaced out and lost in my own thoughts. Am I creeping you out? I hope not!
You can ponder on this quote: "Two possibilities exist: either we are alone in the Universe or we are not. Both are equally terrifying." -Arthur C. Clarke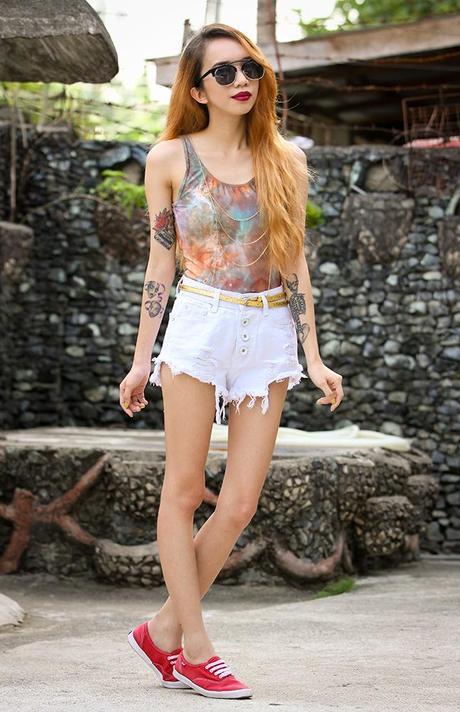 If you've ever wondered why bloggers tend to tiptoe in photos whenever they're wearing flats, I'll share why. Tiptoeing or putting one foot in front of the other creates an illusion of longer legs. To put it simply, that is just our trick to avoid looking short. It really makes a difference I tell you! Sooo…. Now you know! Teehee!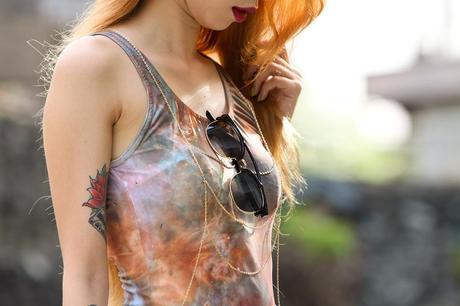 This body chain is the cheapest one I could find at Forever 21's wall of accessories. By the way, it took me eons to figure out how to put this thing on the right way! Lol!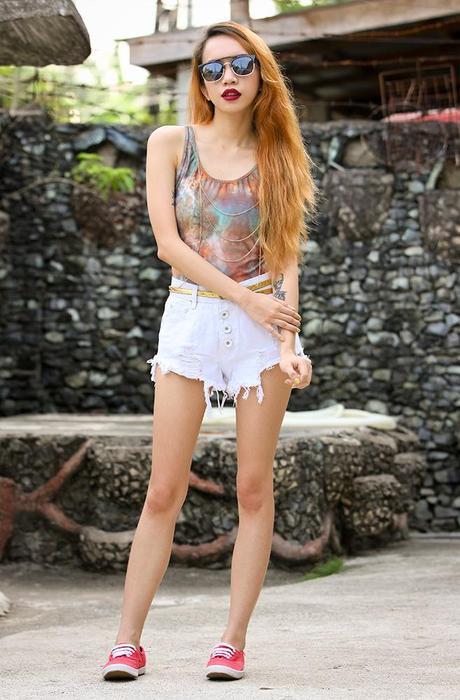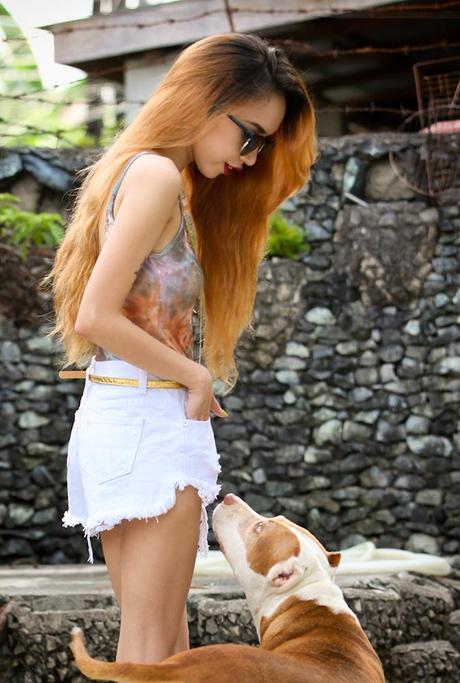 Someone's making a cameo!

Do you guys still remember Amber my cutie patootie photobomber pitbull? I have at least dozen outtakes with her on the photo in this set alone. You can find all her photobombing stints on my Facebook page in this album HERE.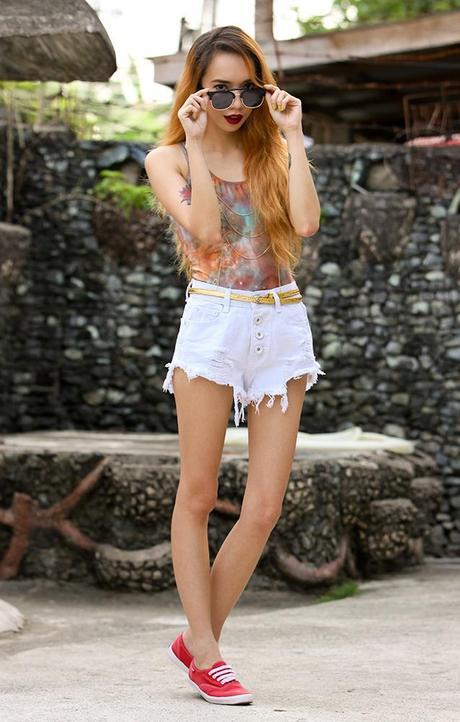 Hope you like today's look!
Stay wicked!