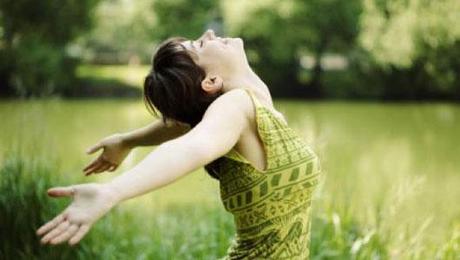 In today's stressful life, it is very important to find a joy and be happy. Everyone wants to be happy. To overcome the problems in life such as depression, stress, being happy is the best solution. The definition of happiness differs from person to person. There are different ways to get the joy and feel happy.
Look out these 10 simple ways, which brings happiness in your life
Laugh- It is the best way to reduce fear, stress, depression and anxiety. Smiling really makes us feel better in any situation. Share silly jokes with your kids, watch a funny movie with family. Laughter helps you relax muscles and to keep away negative emotions.
Do the things that you like most-In your daily routine, do the things that you always wanted to do. It may be listening to favorite music, reading a book, watching a movie, singing up or anything else. Whatever makes you happy, do it always.
Spend time with family and close friends-You will feel relax and happy, when you spend time with family and friends. Spending time  with close ones is very valuable and it helps us to boost our mood and feel happy. You will get more happiness through  social involvement.
Help someone-Helping someone is not only beneficial for that person, but also it increases your self esteem. It is a very good feeling, when you see the smiles on someone's face because of you.
Meditation-By meditating,  you will realize its positive effects on your physical and mental well being. So give some time to yourself to calm your mind.
Love yourself-Give Love yourself and others too. You can realize the magic of love and you feel very happy in the life.
Exercise-A workout creates metabolic changes in the body and helps to improve self esteem. What's more, you feel like you have achieved something great.
Have a fun-Thrilling and exciting life surely makes us enjoy it. Do everything with passion and enjoy every moment.
Say goodbye to worrying-Most of the times, we worry

about what others think and will say about us. Furthermore, we spend time worrying about the things, which have not happened yet. Worrying about such things, does not actually change it. But it will surely limit the happiness. So stop worrying and enjoy the life.

Do not compare with others-Be positive. Do not compare yourself to others for anything. Because you will always find people with smarter looks,  powerful brain and  more money. Comparing with others always give you pain. Rather invest time in thinking what good things you have done in your life. Think about your skills and assetry

s.
These things surely help you to increase happiness in your daily routine and you will be a happier person. By looking at these tips, you can realize that being happy is not that much difficult and in fact it is beneficial for our daily life. If you are feeling great, you can control negative emotions and avoid being jealous, scared, and angry. The most important thing is to do whatever, which gives you a joy, though it is a small thing like saying 'Hello to others' or big one. Getting happiness is within your control.