Since time inmemorial, straight and non straight lines combined with color have been a focus theme used by abstract artists.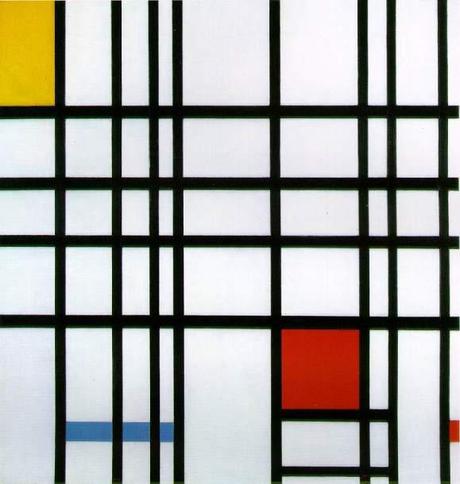 I have seen quite ancient micronesian and african art examples of the above, but it is in the XXth century when modern abstract artists creativity sploites and the use of lines and color to describe space, form, feelings, environments, or simply to synthesize, gets more common.
In this article, I show you some abstract art examples of the above. The techniques I have seen are quite diverse: painting, instalations, sculpture, video, photography….
By the way, the above is a precious Piet Mondrian geometrical abstract painting.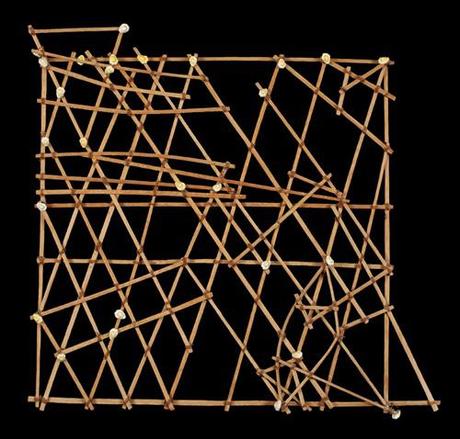 The above, is a micronesian see map. From a simple map, to a abstract art piece worth a fortune.
Barnett Newman´s fabolous zips are powerful. To me, the power of his abstract art lies in its apparent simplicity.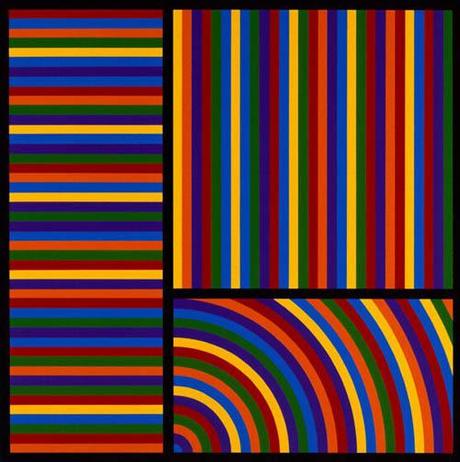 The above is a Sol Lewitt  colorful and geometrical artwork. How would you describe it?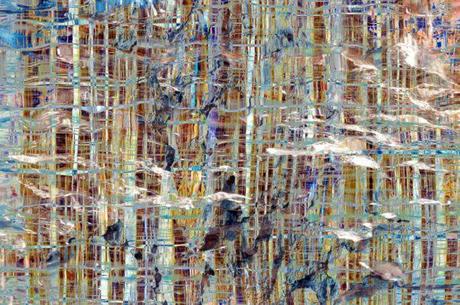 Some of Gerhard Richter´s most impressive abstract creations can also be included in this post.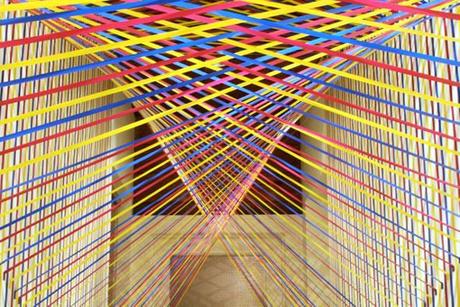 What about this Rebecca Ward installation. This interesting artist, uses colored tape to make her artworks. Surprisingly creative, isnt´it?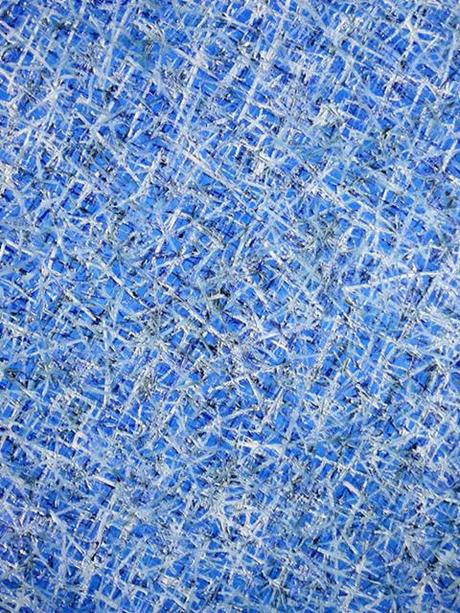 This blue and white color and lines abstract painting is a Antonio Basso artwork. He names them crossroads.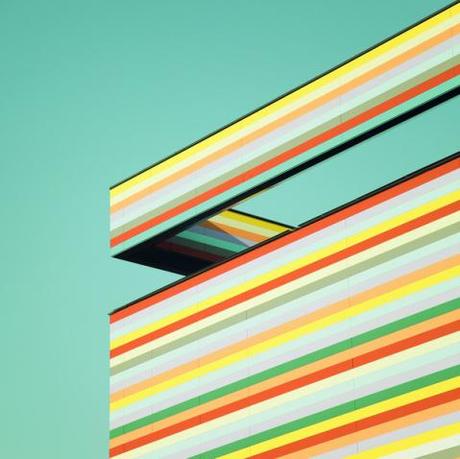 You will agree with me, that what german Matthias Heiderich makes with his camera, is geometrically and colorfully magnificent.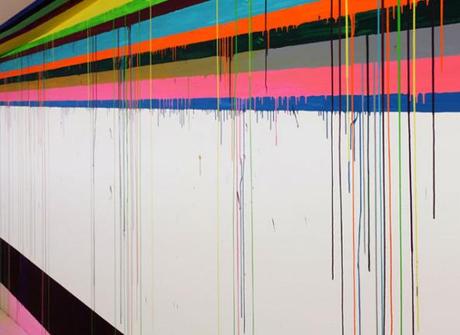 And what about this photography of what Markus Linnenbrink made in a Dusseldorf prison he was asked to paint. Spectacular a fresh driping lines.
Lines are color sorround us. In nature, buildings, designs, objects…. A line is a very simple form but depeding how you use it, you can get spectacular results as we have all seen in the above contemporary art examples.
Why do you think this theme attracks so many modern artists? Do you now any other one doing things with lines and color?. Please add your comments below and share the article with your friends. Thanks
41.387917
2.169919