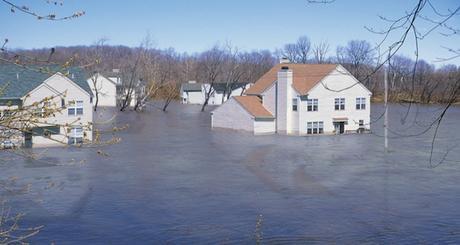 October 8, 2015
0

Email This Post

Print This Post
Integrated Marketing Lessons Learned from Surviving a Natural Disaster
During a natural disaster, the last thing most people think about is integrated marketing.
But what happens when the dust settles and sunshine returns? Communities must come together to rebuild, get back to work and jumpstart economies.
And that's exactly what the New Jersey Economic Development Authority (NJEDA) did after Superstorm Sandy by launching an integrated marketing initiative to revive the lifestyle and businesses along the Jersey Shore.
Working with its agency, MWW, NJEDA created the "Stronger than the Storm" campaign, reaping kudos from media and travel-focused consumers alike — plus an award for the "Best Use of Digital/Social for a Travel/Hospitality Campaign" from Bulldog Reporter.

The Challenge: Turn disaster into relief for Jersey Shore residents and tourists in the wake of crisis.
The Strategy: Create a digital destination to act as a hub for all things Shore-related.
This campaign included creation of a fully responsive and socially integrated website that presented brand- and user-generated content to tell the crucial story and correct misperceptions. To build a visual library and show people the Shore was open for business, NJEDA and MWW asked visitors to share their photos and videos throughout the summer using a brand-abbreviated hashtag, #STTS (stronger than the storm).
The complete strategy consisted of several other components as well, including social media listening audits, influencer mapping, social media monitoring and optimization, and SEO and website analytics.
The Results: Campaign reduced projected economic losses for impacted areas.
In fact, one in four Shore visitors surveyed cited the campaign as their inspiration for coming. The campaign's effort to create a vibrant and active social community also were remarkable, with more than 350,000 visits (at the time of the award nomination) to strongerthanthestorm.com and more than 70,000 uses of the campaign hashtag #STTS.
For other integrated marketers looking to learn from NJEDA's campaign, MWW recommends rooting all elements in significant qualitative and quantitative research and analysis.
"Make sure you know what your audience cares about, what interests and motivates them," MWW senior digital strategist Karen Vega says. "There are all different types of consumers, and what we focused on was what these audiences cared about, which we did through a lot of data and research on them. We took this data and brainstormed ideas about ways we could communicate with them, knowing what motivated them and what we could speak to them about."