INSTORE magazine today announces an addition to its show calendar with The SMART Jewelry Show Dallas, to be held on September 8 – 10, 2012 at the Gaylord Texan Hotel and Convention Center. Educational conferences begin on September 7.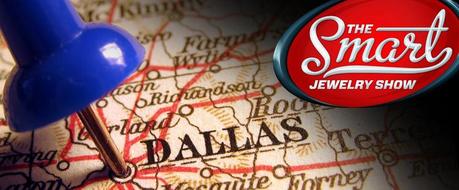 Expanding the unique SMART Show format to another part of the country allows a new region of independent jewelers the opportunity to maximize their buying and educational opportunities while minimizing the time spent away from their store.
"The SMART Jewelry Show model in Chicago has been well received by the industry," said Jim Reed, Show Director. "With our on-the-floor conference sessions and ample networking opportunities, we've found a good balance between the needs of both buyers and sellers. We're excited to bring our blueprint to the retailers of the Southwest and help them improve their store's performance at a crucial time of year."
The SMART Jewelry Show Dallas is held in conjunction with the Select Jewelry Show (September 9 – 10 at the Ritz Carlton Hotel), effectively creating a "Dallas Jewelry Market Week". Both groups are working together to maximize the value for jewelry retailers in the Southwest.
"The Southwest has been without a major show for over four years, yet this area has over 30 million people within a 450 mile radius," said Dan Kisch, Publisher of INSTORE and INDESIGN magazines. "The SMART Jewelry Show Dallas will fulfill the needs of the retailers who serve this large population."
With the holidays right around the corner, September is perfect for retailers looking to bolster their inventory for the coming shopping season. Yet it's still early enough that they can be sure vendors are able to fill orders before the rush.