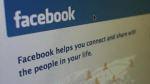 Are you working on a project that requires your attention day after day, week after week, and even month after month? Are you in the middle of writing a master thesis, a PhD thesis, or big grant application?
You realize that to succeed, you do need to be focused and dedicated day after day for an extended period of time. Some of the days it is going well and you feel motivated. But some of the days for some reason you lose motivation. And it has a negative effect on your productivity.
Wouldn't it be nice to know a way to bring ourselves into a motivated and productive state? It would also be useful to identify what make us loose our focus and effectiveness.
One of my client, who is in the process of writing his thesis shared with me: "I noticed that when I check Facebook in the morning I usually have unproductive and unfocused day. When I don't check Facebook in the morning, then I tend to have productive day and can focus on writing." Wow, this is a revealing confession!
It is difficult to fight a bad habit. So instead we are going to talk today about how to replace a bad habit with more productive habits!
And it you are not a Facebook user, keep on reading, as you'll find some useful advice for yourself as well. There might be something else that you do in the morning that distracts you and sets an unproductive tone for the day, such as listening to news or checking e-mails.
A way to go around the unproductive habit you might have in the morning is to introduce a powerful morning ritual. (For my client who is in the final phase of writing his thesis, we came up with a "dashing for the finish line" morning ritual!)
Here are the possible components of your powerful morning ritual – pick and choose.
1. Think about how do you want to start your day? What would be you first thought after you wake up? What would you do first thing in the morning? You can be very specific about it. Maybe you notice things that are working well in your life. Maybe it's gratitude you feel for the progress you have already made in the project and the chapters you have already completed in your thesis.
A positive thought and feeling gratitude about your project and what you have already achieved can boost your productivity for the day.
2. Physical exercise: morning gymnastic, a run or a workout in a gym. This can be as long as one hour and as short as 5 minute – you choose.
3. The best possible breakfast you can give yourself. I recently started to make fresh fruit smoothies for breakfast and love the taste of it while knowing it is good for my body.
4. Meditation. It is all about getting still in your mind. This refreshes your mind and makes you think clearly throughout the day boosting your productivity. This particular meditation on the breath is about 10 minutes long and is a perfect starting point if you have never done this before.
5. Take few moments to focus on your intention: be that the completion of the thesis or submission of your grant proposal. A positive affirmation such as "I easily and effectively work towards completing my project" can boost your motivation levels.
6. On your way to work if possible use this time to let go of negative thoughts, get still in your mind and watch those genius thoughts come into your head.
On my way to work which is about 15 minutes walking down hill I enjoy great views of Edinburgh castle and Arthur Seat (a volcano that formed when Scotland was passing through the equator). When the clear and useful thoughts start coming into my head I simply pull out my smartphone and use the voice recorder. When I arrive at work I find myself with a couple of recorded ideas that insure a productive start of my day.
7. Check out my web-based mentoring program "Make 2012 Your Most Productive Year Yet!" for more tips on how to stay productive and on track.
P.S. And what happens to checking Facebook? If you must, schedule checking Facebook in the second half of your day and make sure to use a timer!

And while you at it check out my new Peaceful Productivity FB page!
Like this article? You will love getting my weekly Productivity Insights ezine!