Hello, hello, and welcome to the third edition of Inspired By & Links. Sorry for the couple of days delay. Was searching for the perfect topic for this feature. I searched for many things over in the internet, and finally found something worth to share. The process of writing this post has been delayed because I got sick, still am now a bit. I'm writing because I can't stand just sleeping in bed, haha, must at least do something.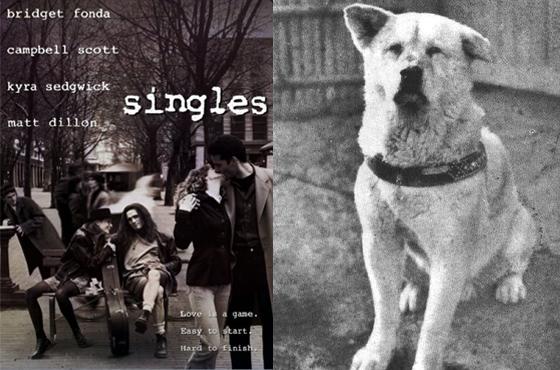 Anyway, you know how I love Cameron Crowe films, and one of them is the 1992 flick, Singles. I googled and found a trivia post for the film. It kind of shocked me because I love the inspiration product over the years, and I don't know if it's confirmed or true, but it's still kind of shocking to me. I mean, I know both of them from my teen years. Okay, here's the trivia that shocked me from Pajiba.com :
NBC attempted to turn Singles into a television series. Cameron Crowe balked, but NBC went ahead with the idea, anyway, incorporating many of the elements of that proposed series into a little television show called "Friends."
Wow! I watched Friends years before and still now sometimes just to find some definite 30 minutes of entertainment. I do sensed a little resemblance from Singles cast. But did not realize that Monica and the gang was inspired by Janet and the gang. Perhaps Crowe didn't really expect it to be a TV series or it wasn't in his interest. But just think if Singles were really a TV series, I'd watch that! But Friends was a major success, and it's a shock to know that the inspiration was from the movie I like too.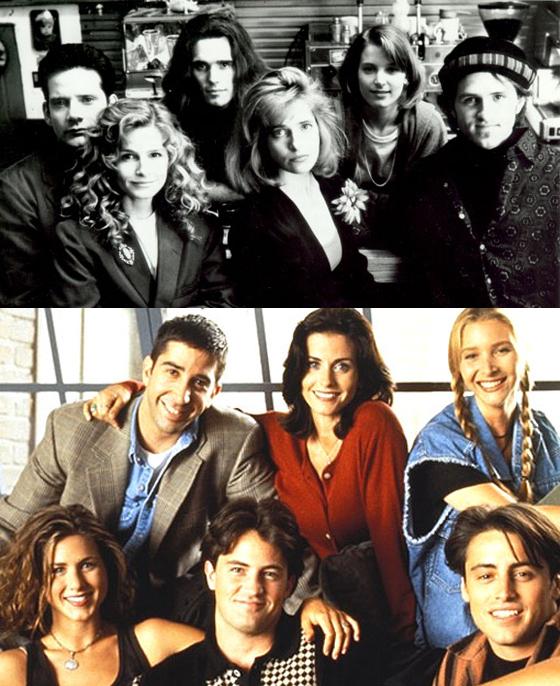 Maybe if Singles were a TV series, they sure wouldn't use The Rembrandts' 'I'll Be There For You' but one of the grunge band song as the opening. Would they use grunge band as a guest star once in a while? They won't use the apartment building, but rather a two-story flat in a Seattle neighborhood. And perhaps they won't be as comic as Friends, but a bit of drama I suppose. Wow, the 10-year TV series actually based on the movie directed by Crowe, so awesome! They should at least give the director a credit, don't you think?
Friends Intro
Singles Opening Song
-
The second inspired-by is not really inspired by a movie, but rather an inspiration for a movie. Yes, do you know the loyal dog that waited for his master in front of the station for 10 years in Japan? It's Hachiko. Japan made it in 1987, Hachikô monogatari and in 2009, America released the remake, Hachiko, starred by Richard Gere. You can't really not cry watching the film, at least with me (seriously, if you're not moved by it, your heart is made of stone, just kidding).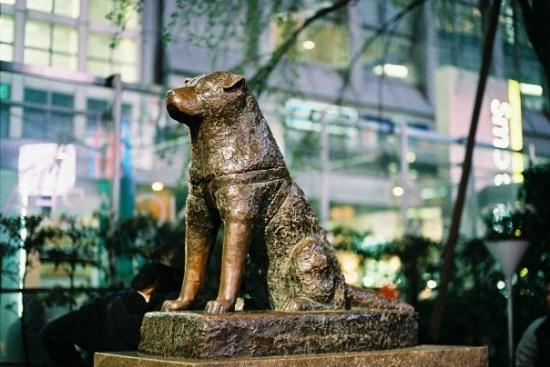 Hachiko waits for his master in front of train station, everyday to pick him up after he's working. One day his master passed away, but Hachiko kept waiting years, season after season but you know that his master won't show up again. Well they made a statue of Hachiko in Shibuya station to remember his loyalty. They even erected the statue several times; in 1948 and 2004. It is one of travel destination in Japan. This is my friend, Eunike's photo beside the statue when she studied in Japan  :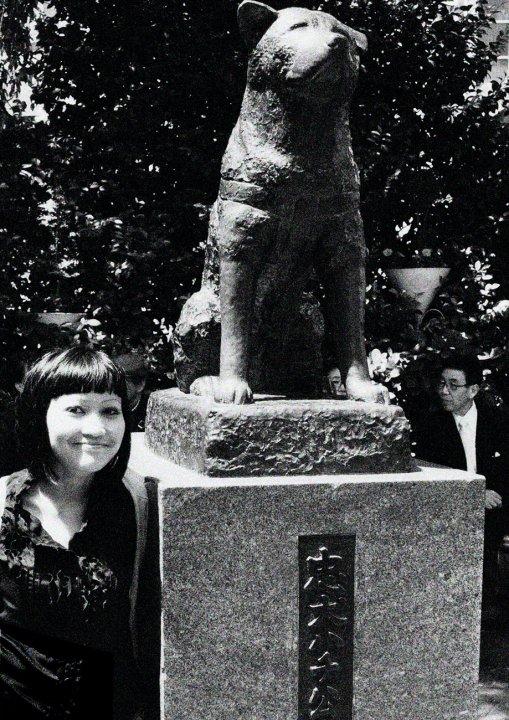 Such an epic story, remind you that pet and his master can have a deep connection like that, even when the master is gone. If you want to know more about Hachiko story, you should watch the film. Prepare some tissue at least

Have you watched the film? What do you think of Hachiko?
******
Time for some link love! Here are few articles I recommend to read :
******
That's all for now. Any thoughts? Comments? Feel free to share it here.