Do you have a board on Pinterest for favorite places, books, shoes, manicures, heck even cute animals? Does it inspire you?
For all you readers out there. Do you like to know what inspired the author when they were creating the book? If so, check out my board for book 2 Desired by Shadow. You'll also see some pins from book 1 Lost in Shadow which carry over. Yep, Colin and Emily have guest appearances in this book as does Monroe.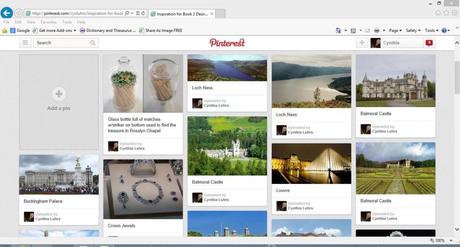 SPOILER ALERT FOR BOOK 1
DON'T READ FURTHER IF YOU HAVEN'T READ BOOK 1 YET
And least we forget…we must find out what Thorne has planned for Hamish. Wait until Colin finds out.
Enjoy!
Share on Tumblr