You are now embarking to a series of 7 posts that show how Real Estate Developers and Builders are taking huge advantages by creating high quality architectural renderings to communicate the complete impact of their property development. Each post will explain each of the top visualization products that Developers choose to create for their marketing efforts.
For the past 4 years we have been working for different type of clients to produce the best real estate marketing solutions.  Now we understand more than ever what are the marketing needs for Builders and Developers. If you are a Real Estate Developer and you are looking to showcase your future or under construction properties, in a more professional and competitive way, you will see there are excellent solutions after reading this.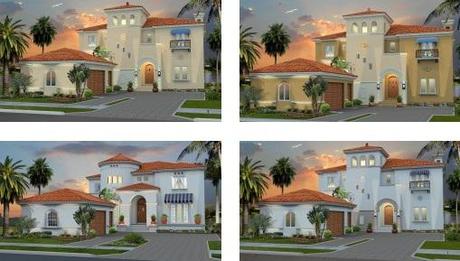 These custom home 3d real estate renderings have been a great solution for its builder. It not only helped to accelerate the selling process, but it is changing radically the home buying experience. This inspiring architectural visualizations were created with the purpose to show as many possible options for the home buyer.
With computer rendering technology its really fast to create different possibilities once a 3d model is created. An additional great plus is that once the builder has created 4 digital 3d real estate renders of its homes, buyers may choose any of them or may ask for a combination of different elements of each of them and build their own customized home.
Up Next In The [Real Estate Developer] Series:
- The Best Professional 3D Architectural Animation For a Developer
- Effective 3D Housing Architectural Visualisation For Developments
- Striking Commercial 3D Property Developer Marketing Illustration
- Assertive 3D Landscape Renderings That Boosted Sales
- Professional Development 3D Floor Plans
- Realistic Site Plan Computer Renderings