One of my favorite classic novels is The Great Gatsby.  I can't wait for the stylized movie version coming out May 10.  Maybe it's the portrayal of the decadent 20's or the fantastic fashion or maybe it's both.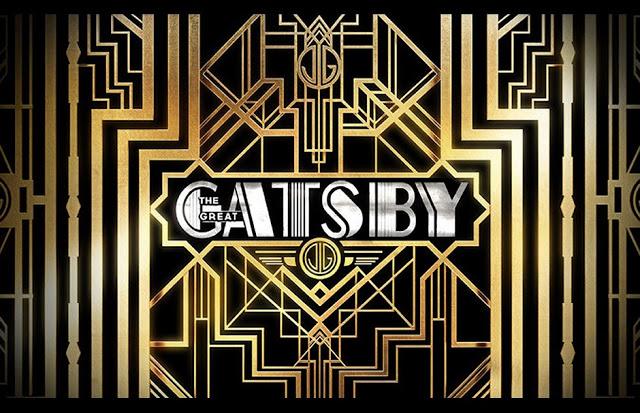 I'm betting there will be an Oscar coming for the costume designers.  Period pieces always get a nod and this one is fantastic.  Custom Brooks Brothers suits, Tiffany diamonds, and Prada dresses. WOW!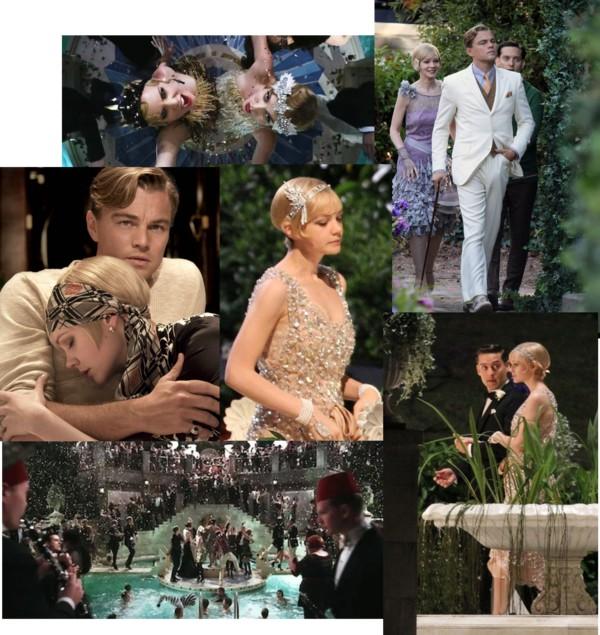 Here is the trailer for the movie.  Did I mention that I can't wait?

In case you need to brush up on the characters and their relationship, this character map is like the Cliffs Notes version. I highly recommend reading the book.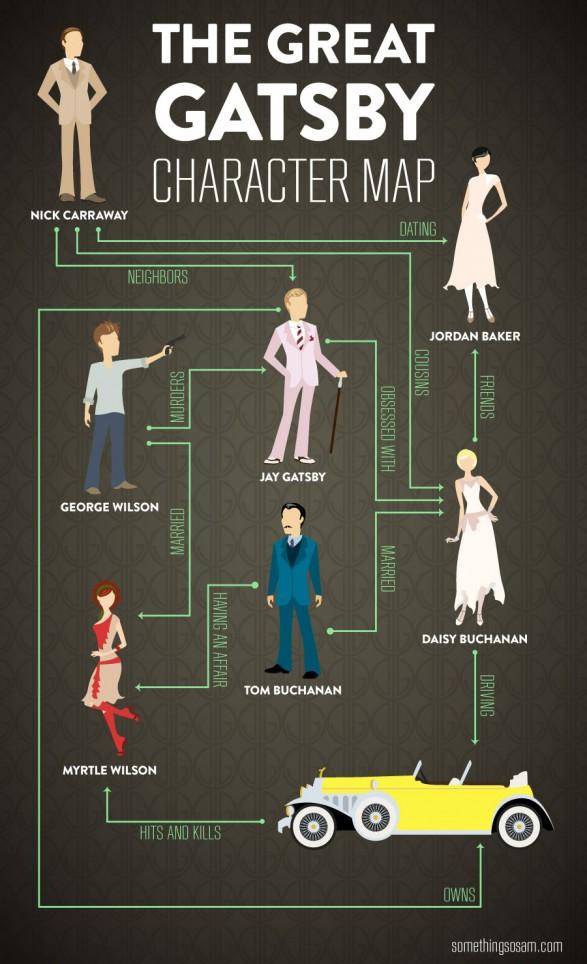 The Great Gatsby character map
I'm definitely going to have to do a bit of research on 20's fashion.  I've seen some real life photos from that time period.  The grandmother of an ex was an honest to goodness flapper and a fantastic lady.  She was definitely ahead of her time.  The photo I saw was her standing next to her first car (bought with her own money) wearing a beaded shift dress and a cloche hat.  Fantastic! She resigned from her job at the newspaper (she was a journalist) when they refused to allow her to write anything but the society column. She wanted to write hard news stories. So cool to meet and know groundbreaking women like her.
Here is a link to the Vintage Fashion Guild's page on 1920's fashion.