A couple weeks ago I visited my Mom for the weekend. We went to the Virginia Museum of Fine Arts to see the Hollywood Costume exhibit. The exhibition was fantastic. I'm sorry that I can't share photos with you but cameras were not allowed. If you live near Richmond and love movies or fashion, make sure to get there before it closes on February 17.  During the weekend, my mom gave me a few of her old blazers, including a wool, navy, double breasted blazer. It looks a bit like this one.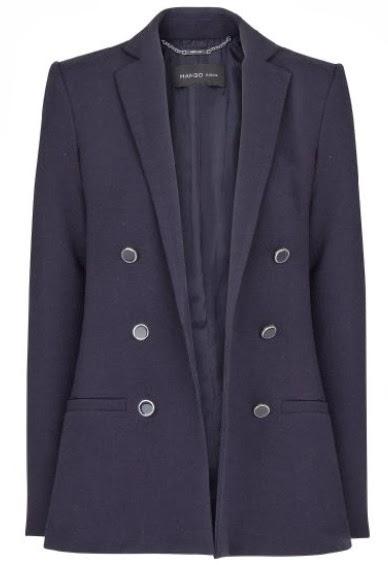 I'm searching for inspiration on ways to wear my blazer. Here are some great outfits.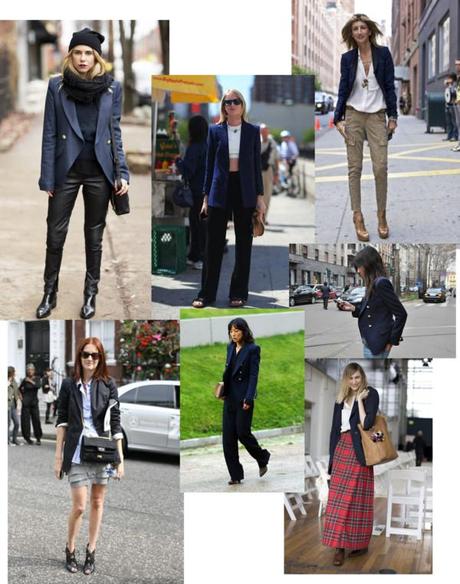 Click the photos for credits.
UPDATE: Today I'm wearing it with my printed paisley pants and a white button up shirt. Check out Instagram for a peek.