I often think that I could wear mostly black on a daily basis and I'd be happy. It has to do with my rocker chic sensibility and the fact that I love mixing tough pieces with soft pretty pieces. Kate Lanphear, former Style Director of Elle and currently Editor and Chief of Maxim, is the perfect embodiment of that style. She has rocker chic down and looks bad ass even when she's wearing feminine touches. She makes the combination look so effortless. Even her trademark hairstyle and platinum color are statement making.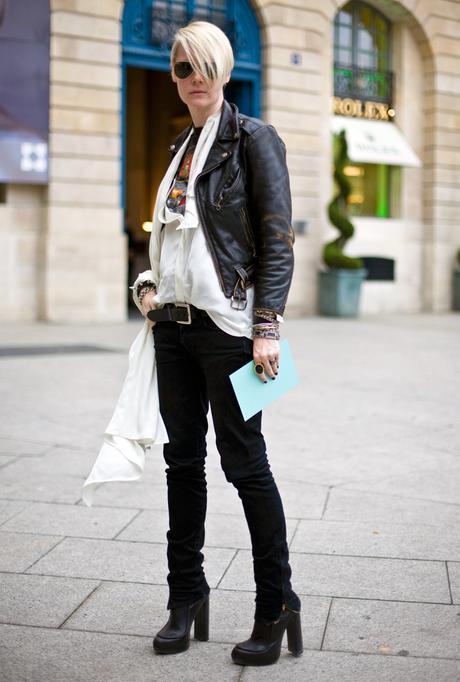 photo credit: streetpeeper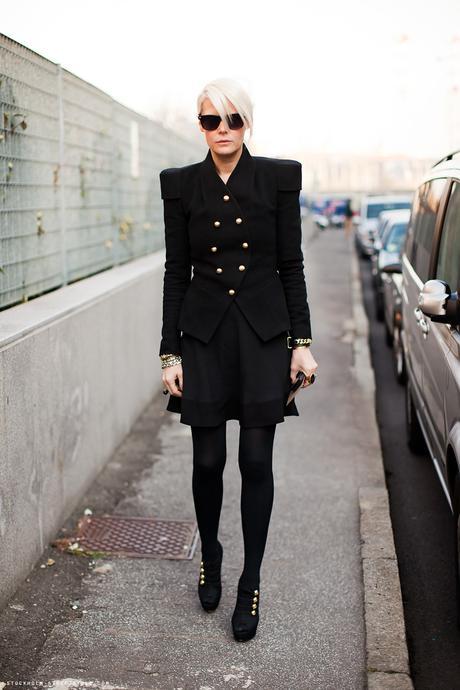 photo credit: stockholm-streetstyle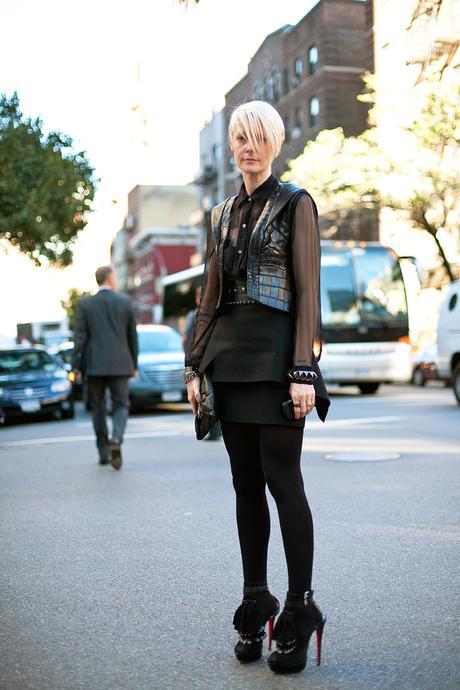 photo credit: mrnewton
She wears colors other than black but they are usually neutrals or mixed in a print with black.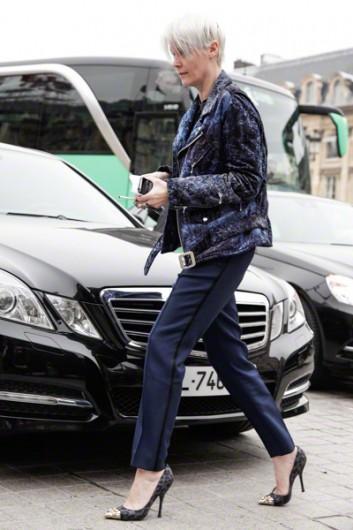 photo credit: vogue.nl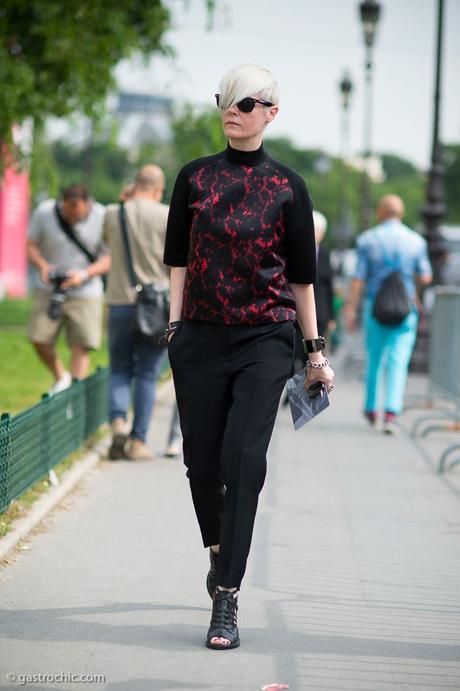 photo credit: grastrochic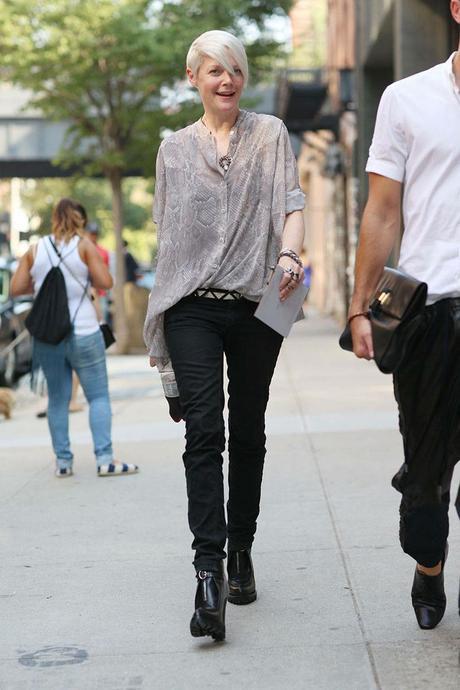 photo credit: elle


Did I mention how amazing her jewelry is? Studs, spikes, and heavy chains, oh my! She's all about the amazing accessories, jewels, bags, shoes, and belts.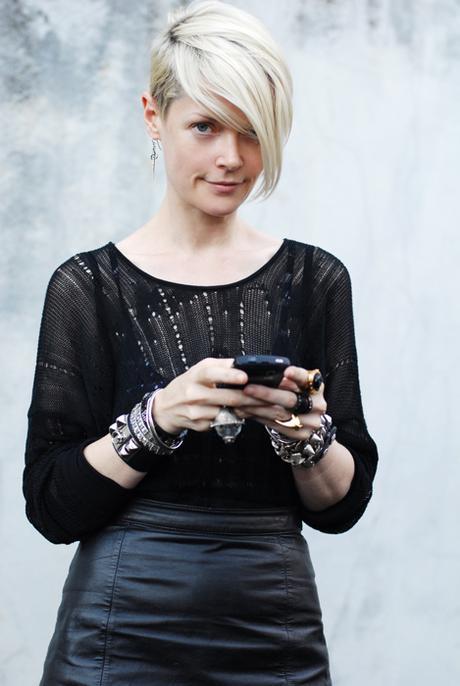 photo credit: hanneli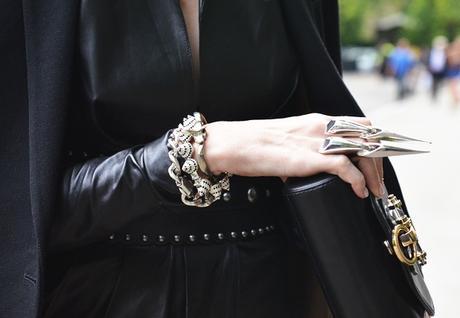 photo credit: tommyton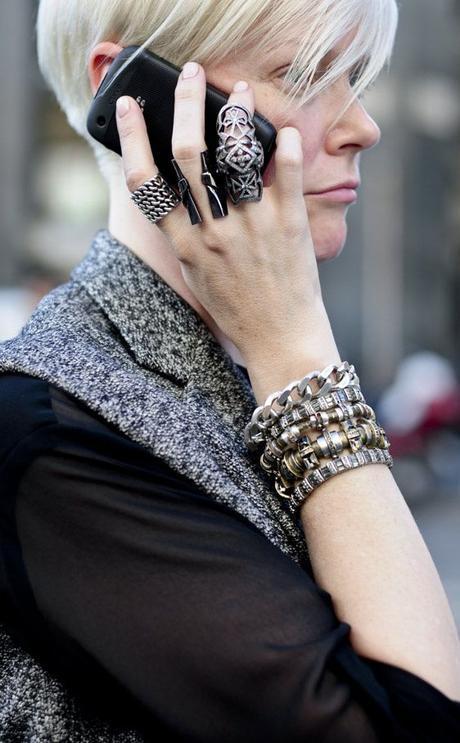 photo credit: vogue.es