I've been in love with the look of jeans and heels for some time now. The beauty of this look is that you can so easily change it up and make it your own. Dress it up or dress it down. The coolest part is that when you throw on some heels (high or kitten) and add a great accessory or two it elevates your jeans and gives them new life.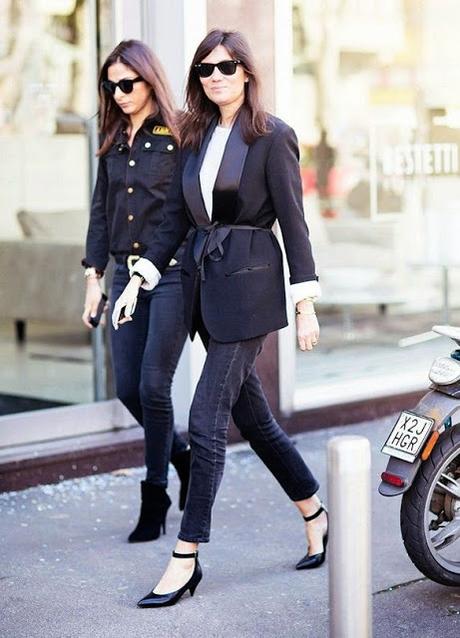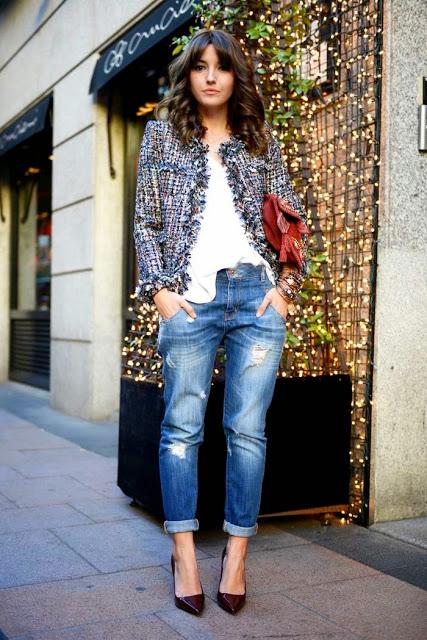 photo credits: WhoWhatWear.com, Lovely-Pepa.com
Jeans, heels and a dressy jacket is one of my all time favorite looks. Those distressed jeans that you used to throw on with your ratty sneaks are now more sophisticated with some great heels and a jacket. Bonus, they are still just as comfy.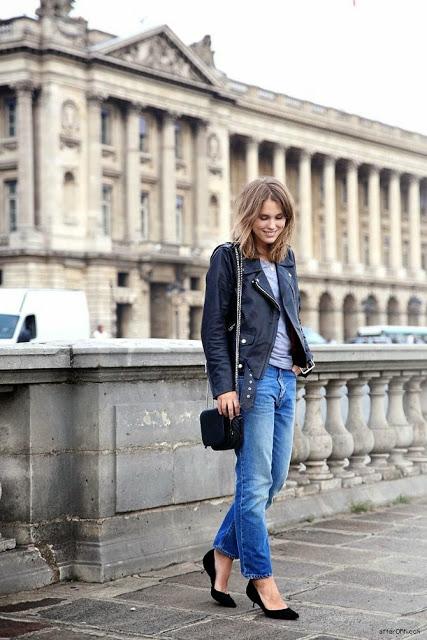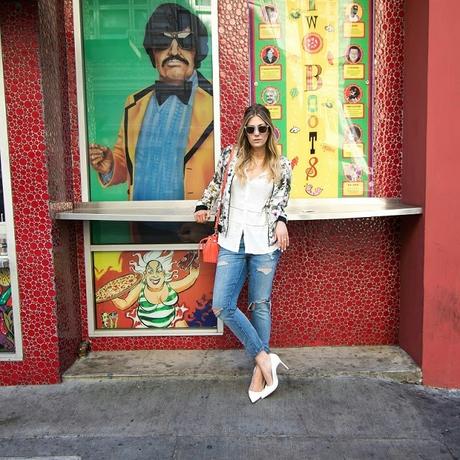 photo credit: afterDRK.com, devonrachel.com
A biker or a baseball jacket also make great additions to this simple look.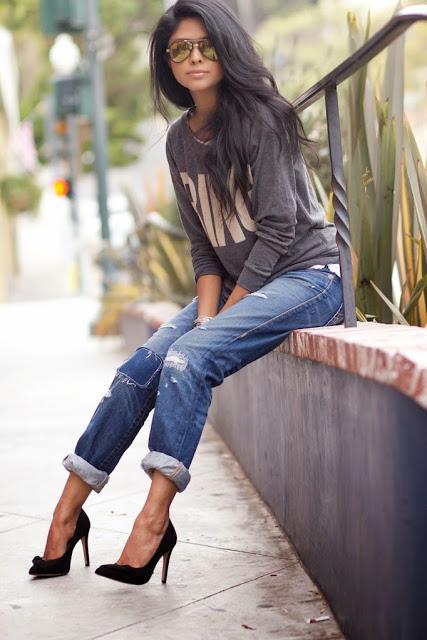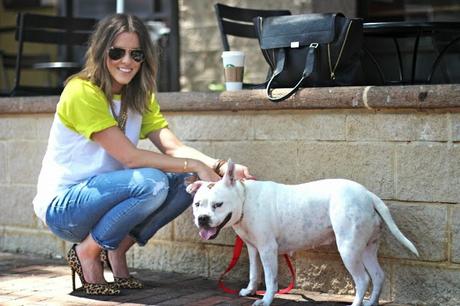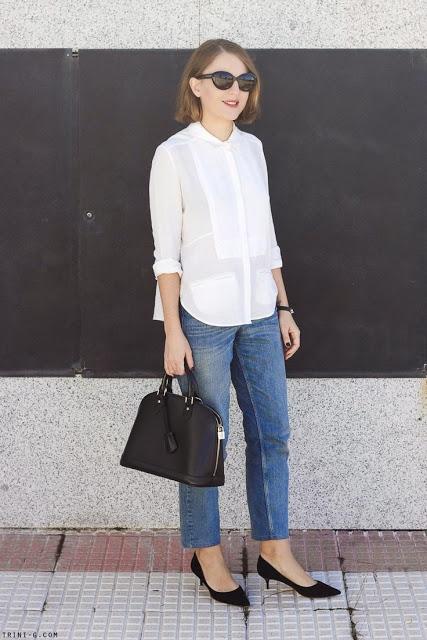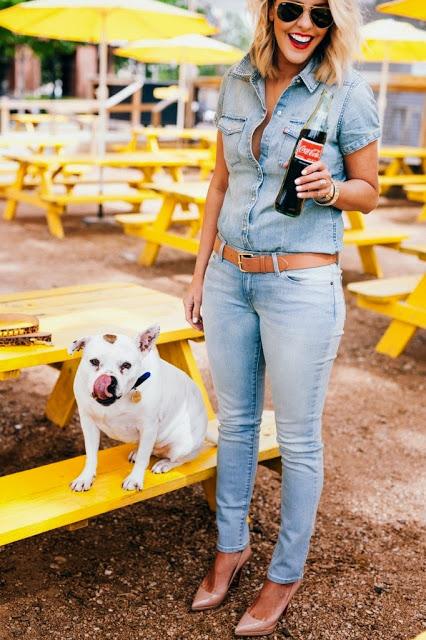 photo credits: walkinwonderland.com, thecourtneykerr.com, trini-g.com, thecourtneykerr.com
Sometimes simple is best. A graphic sweatshirt, a baseball shirt, a simple white button down, or even a Texas tuxedo all seem a little more special with the addition of a pair of heels.
You don't have to don sky high heels. Pick the height you like best and go for it. I gravitate more toward lower heels these days but any heel will do. I tend to prefer a simple, pointed toe pump but just Google "jeans and heels" and you'll find lots of additional inspiration.