Although the thought behind this post is wedding related, this one is something that anyone who loves the classic look of black eyeliner and a red lip could use.  My wedding dress is a being custom made for me by my Mom and it's a vintage Vogue pattern from the 1950's.  I don't want to look costumey with a 50's theme but the classic makeup of that time period is beautiful and timeless.  I wear black liner on a regular basis and I also love a bold lip.  Choosing this classic look but in an amped up version means I won't look overly made up but I'll just be a better version of my everyday self.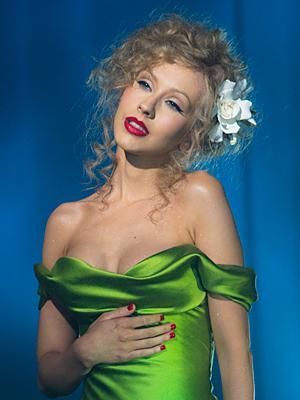 Over the weekend I caught a replay of the movie Burlesque on TV.  The scene where Christina is singing "Bound To You" is incredibly striking.  The song is beautiful but her look in that scene is stunning.  I love her makeup.  In this movie of over the top costumes and crazy makeup and hair, this scene is a stark contrast.  She looks sultry but also soft and beautiful. For more on my classic and retro inspired wedding makeup, including some great tutorials, read more after the jump.
I found this tutorial on You Tube.  It's by averunks (Avery).

I also went in search of 50's stars and current stars who wear classic makeup. There are so many beautiful women to choose from but I picked a few of my personal favorites.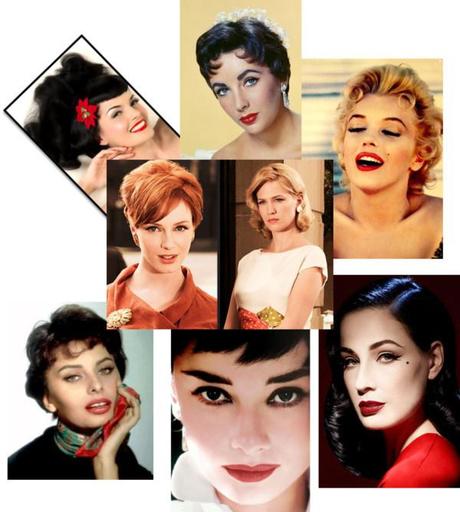 Bettie, Elizabeth, Marilyn, Sophia and Audrey are the epitome of glamor.  The makeup for the ladies of Mad Men shows this classic style so well.  Dita Von Teese is a master as translating this classic look and making it work for today.


I think I'll need a day just to practice my winged liner.  I wear black liquid liner almost every day but I'm not great at doing the winged look without making it look crooked or too heavy.  This video by pixiewoo shoes a fantastic start to finish Bridget Bardo look. I don't think I will want my liner to be quite this heavy but there are some great tips on creating the line and accenting the eyes.

This video, also by pixiewoo, shows how to get the classic Elizabeth Taylor look.  My favorite tip from this video is how to fill in your brows.  My brows are thin. I don't want a super thick brow that looks unnatural for me but I need to fill them in a bit.  The brow tutorial runs from 1:30 to 4:00.

What do you think of classic makeup?