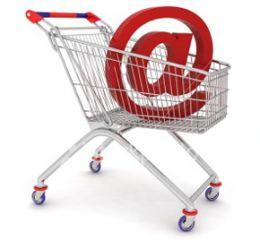 It seems like suddenly, almost overnight, online shopping has become popular in Pakistan; the adoption of this trend, including the players, seems to have appear overnight. It was as if suddenly  all the blogs I visited and of course, Facebook, seemed to be colored with banner ads from online Pakistani  ventures such as – OLX, Daraz.pk, Shopbop, Azmalo.pk and many such endeavors.
It's good to see that the online shopping bug is finally catching up in Pakistan; with e commerce changing the dynamics of shopping across the world, we wait to see how Pakistan will assimilate this new culture.
What is really admirable is how people have adapted the model to Pakistan; no credit cards? No problem, money transfer, or the best yet, cash on delivery has been a great option for Pakistan, where by and large most of the population does not have credit cards. This is taken from the initial models of call-to-order shopping, which allows people to call and place orders and pay cash on delivery. The concept of online shopping through website, take the old model just one step further, where people can order by a click of a button.
Similar in models is the myriad of little Facebook order shops that have opened; they upload pictures of their products- people purchase by 'inboxing' their requests and pay cash on delivery.  You may see a number of various clothes, shoes, and accessories Facebook page stores on your newsfeed; these are all entrepreneurial efforts of people who aim to also bank on the online shopping trend without the capital investment of an e-commerce website.
In essence  all these efforts and changes, cash on delivery, order shopping, Facebook online catalogs, are  trends that are helping perpetuate the advent of online shopping in Pakistan; our models may not be as conventional as the ones seem in the west, however these changes make online shopping more feasible  for the Pakistani culture. In time we will be able to measure the success of these online shopping models and analyze how they change the culture of shopping within Pakistan.