The Scoop on Witches: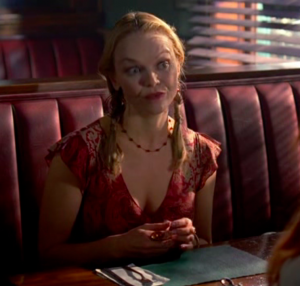 Gianna Sobol, keeper of HBO's blog  – Inside True Blood – has provided an answer to the very first fan-submitted question.
Question: Will the witches have pointy hats, have crooked noses, and have warts or will they look just like me and you… the average but beautiful Jo?
Answer?
Gianna spoke with writer's assistant Ben Hayes. Concerning looks:
"…they were trying to create a character that seems real but slightly 'off.'"
The witches that will appear in season 4 will have varying personalities and appearances.
But showing their magic? That was a whole other story.
Ben says the writers did a ton of research, focusing on old traditions, so they could come up with the best way to portray the witches' magic on the show. According to Ben –
"The writers wanted the magic to suit the stories and nature of the show, but also to meet the needs and opportunities of production."
How do you feel about those details, Truebies?
Source: www.inside-true-blood-blog.com – First Fan Question Answered
(Photo Credit: HBO, Inc.)