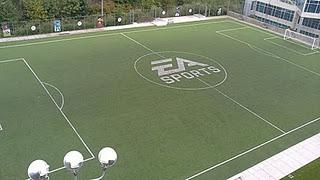 It's been a long time since I've posted, but I've got something pretty cool for any fans of the FIFA videogame series. I was able to get a tour of EA Sports in Vancouver, Canada where the FIFA series was developed. Not only that, but I got to talk to the lead gameplay producer of FIFA 12, Aaron McHardy, about the new player-impact engine, precision dribbling, and tactical defending. It was an amazing experience, and I made sure to snap as many pics as I could to share with you.
If you're only interested in reading about my chat with FIFA 12's lead gameplay producer Aaron McHardy, scroll down to the FIFA 12 section.
Just entering EA's majestic studios was an experience on its own. The Vancouver studio is EA's largest, and it hosts over 1,000 employees. Television screens were everywhere in the reception/waiting room area, showing off EA's latest games and releases. From there we made our way to see the kitchen and dining area. Steve, my guide, explained that any type of food (sushi, steak, hamburgers, waffles, and whatever else you could desire) was always available thanks to the dedicated staff of cooks. Of course everything from the grand architecture to the chairs and tables was polished and refined to a finite degree.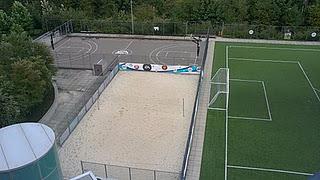 Volleyball and basketball courts next to the soccer field.
Talking with Steve, he took me around the building to show me the benefits and perks of being an EA employee. Cafe's litter the multiple floors, one of them even had a deep blue think-tank vibe environment to provide a calm place for employees to sip coffee and mentally prepare their work. But if you've got food and coffee, you're also going to have to exercise.
A majestic set of fields and courts outside (soccer/football field, outdoor basketball court, outdoor sand volleyball court) are laid out for the leisure of the employees. I was told that there's a pretty competitive community centered around playing soccer/football with teams and leagues going at the studios!
Yet being in rainy Vancouver, indoors is often where employees will be during a rainstorm. A vast expanse of gyms, massage rooms, along with an indoor basketball court are all provided for employees. Along with this, there's an expert physiotherapist who comes in a few times a week, allowing employees to book appointments when they're feeling injured or sore.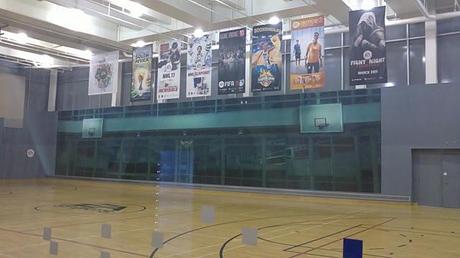 The gym is also impressive, offering just about every variety of machinery to strengthen the human body. There are also spinning, yoga, and aerobics classes offered at various times of the day for employees to take advantage of.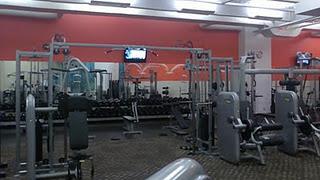 After seeing these impressive sports facilities, it was time to move onto the gaming areas. We passed through the empty NHL 12 development workplace (empty because the game had already been finished and shipped), and through Black Box where the legendary Need for Speed Series is crafted.
It's important to know that the studios aren't just a bland workspace. Every different game development area has its own vibe and feel. NHL's workspace was filled with hockey jerseys everywhere, FIFA's had soccer/football jersey's and banners covering every inch of free space, and the Need for Speed area was covered in brilliant screenshot artwork of past games.
EA Studios also features a large movie theatre/presentation room, allowing employees to present ideas, and sometimes watch the latest movies. For example, when the final instalment of the
Harry Potter
series was released, EA managed to get a copy and play it in their theater for their employees to watch.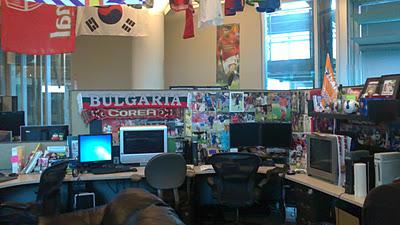 The FIFA developers are big fans of real-life football/soccer as you can see
What also impressed me was an area called EA University. It was a room filled with powerful computers, made for the sharing of knowledge. The idea is that when the developers of a game find and create something new and interesting, they show it and teach it to the other developers so that they can implement it in other games. This allows for a constant level of growth, letting employees tutor each other and help EA's technology advance continuously.
FIFA 12
At the end of the tour, I got a chance to sit down with Aaron McHardy, the lead gameplay producer of the FIFA 12 series, and ask him a few questions about the new game. I delved into the new Player Impact Engine, Precision Dribbling, and Tactical Defending, asking him what they were trying to achieve with these new additions.
Aaron explained that all three elements were put together in order to step up the FIFA series to a much more realistic level. All three new features complement each other, allowing for insightful defending, space-creating dribbling, and realistic collisions when the two combine. This trinity of features was created to allow players much more time around the top of the opposition's box, just like in real life games. This way the gamer can utilize the skills of Xavi, Sneijder or Lampard to their full potential, having the time to slip through balls for the forwards or blast a shot into the top corner.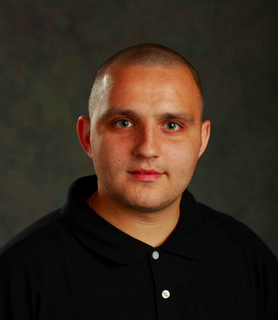 Lead gameplay producer Aaron McHardy helped me
 understand the big and subtle changes in FIFA 12.
I also asked about the new shielding mechanic which allows players to dribble while shielding. Aaron explained to me that the dribbling system while shielding is the same as the Precision Dribbling, so that it can be as realistic as possible. This way forwards can position themselves with a few small touches, and then suddenly burst free of their marker or rifle a shot with the space they've created.
Finally, I asked about my favorite element of the FIFA series, skill moves. As you might have already seen, there are a few new skill moves in FIFA 12, like the elastico-chop (a tricky combination between an elastico and a heel chop) and some new freestyle moves. Aaron talked and pointed out how some previous skill moves have been refined.
Like the Scoop Turn (a particular favorite of Aaron's) used to be a very mechanic and robotic move in FIFA 11, difficult to properly pull off and with only one angle to turn at. But now in FIFA 12, the Scoop Turn has become a move which can be used in many new situations. It can be utilized to quickly breeze by a player on the wing, or it can be a full turn by a center-forward to nutmeg a defender. This is just one of the many moves which have been given a refined new set of animations, allowing for multiple uses in various situations.
Talking with Aaron, I got to see that the FIFA series is in good hands. Not only are they making some exceptional changes to the mechanics of the game, but the team is doing its best to make the game accurately depict the sport in real-life. With the passionate people (like Aaron) at the helm of the operation, the FIFA series will continue to be the best soccer/football game out there.
It was a wonderful experience getting to visit the studios and talk to Aaron. A big thanks to Steve Frost, Aaron McHardy, and all of EA Sports for making this possible.