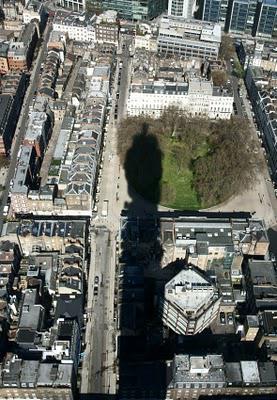 For many Londoners, the BT Tower is one of our most frustrating landmarks. Originally housing a revolving restaurant, it has been firmly closed to the public for years. When a rare opportunity arose to get inside, I leapt at the opportunity. (And leapt into the lift, although many people took the stairs instead.)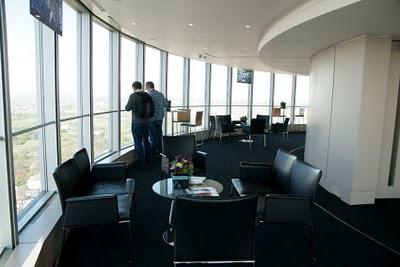 The tower looms over Fitzrovia, standing 620 feet high if you include the aerials at the top (which makes it all the stranger that it was an official secret until the 1990s!). It was first known as the Post Office Tower when completed in 1965, but has gone through regular rebranding: London Telecom Tower and British Telecom Tower followed, with BT Tower just the latest in this series of names.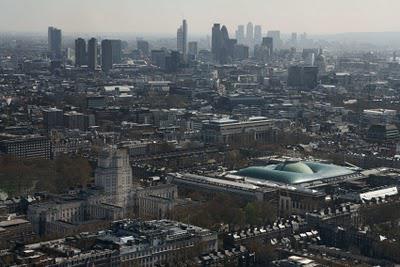 Its primary purpose was to transmit high-frequency radio waves - the first such purpose-built tower - but it was a popular tourist attraction as well. As well as the restaurant, there were viewing galleries and a gift shop. That all began to seem more risky in 1971 when a bomb exploded in the men's toilets. It was not until 1980, though, that the restaurant lease expired and it was closed. All public access ended in 1981; recent plans to reopen the restaurant seem to have quietly faded away.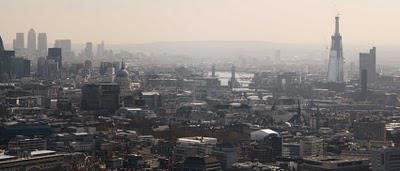 It was very exciting, then, to actually get inside one of the two lifts and ascend at 1400 feet a minute to the top of the tower. A clear, sunny day meant views right across London.