You have been thinking for quite some time now about storing your precious novels and storybooks in an appealing way. However, there are way too many books and you have failed to organize them enticingly on your shelves. Maybe they look no better than stacks of unimportant documents right now. Want to arrange your collections and tomes in a charming manner that inspires awe even from your visitors? Have a look at the ideas given below: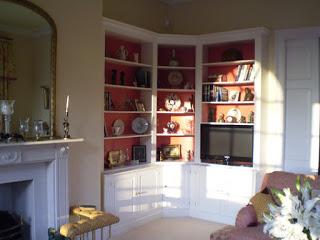 Install Bespoke ShelvesIf you are fond of shelves for storing your books, don't go for readymade options. Rather, invest your money in some made to order furniture in Reading. Bespoke shelves can allow you to have something that suits your individual needs. Not only would they occupy the available space efficiently, but also ensure that your invaluable titles look organised.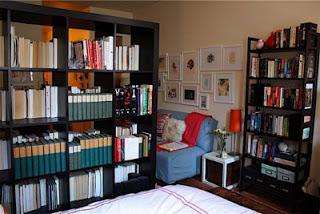 Use A Room Dividing BookcaseHave a freestanding bookcase by your local bespoke furniture maker and place it in the middle of your room. This idea works perfectly for rooms with a lot of space. Moreover, it also segregates the area evenly without entirely enclosing an area. You can even place accessories in between books for having a stylish display.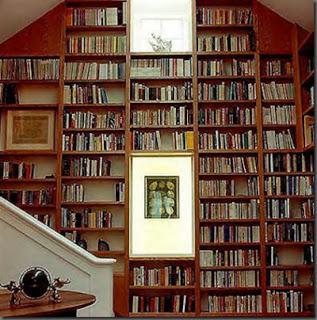 Exhibit Your Collections Like ArtWhy not put your books on display as if they are artful objects? Fit them into the shelves with their faces out to achieve a gallery-like effect. Do not forget to leave some space in between, or else the entire arrangement can look unsightly. Alternatively, you can layer similar sizes and colours over each other for a wholly different look.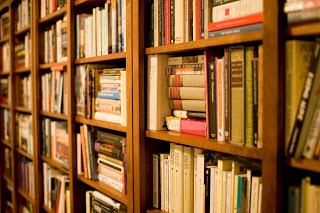 Build A LibraryNo, you do not need an entire room for this. Instead, purchase wide and high bookcases for maximising space and build an impressive reading corner. Books lined against walls not only present a rich and elegant appearance, but also act as wonderful insulation.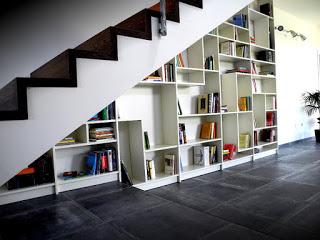 Have Shelves Installed Under StaircasesThis is a excellent way to make use of wasted space under your staircase. Simply ask your local carpenter to install some shelvings underneath the stairs and use the space for storing your favorite books. You can even keep your music system and CDs on the shelves if you want. There is no other better scheme than this to arrange your tomes and other accessories in a clutter-free manner.
So what are you waiting for? Use the above mentioned ideas to arrange your reading materials in an attractive, organised and effective way.