Hi everyone!!
Today, I have the second Inglot polish I purchased from Macy's when I was polish shopping with
Mara
and Lauretta.  980 is an orange creme with shimmer that was hard to capture on camera.  It has a slightly streaky and runny formula, but it's manageable and opaque in two coats.  The dry time is slow, so you need to be careful and not rush between coats.  Here I used no base or top coat.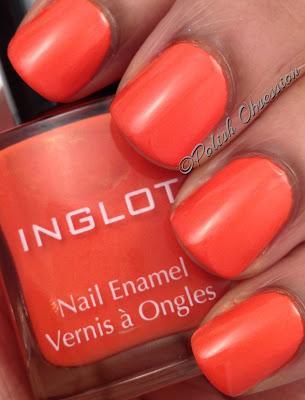 Artificial Light (Light Box)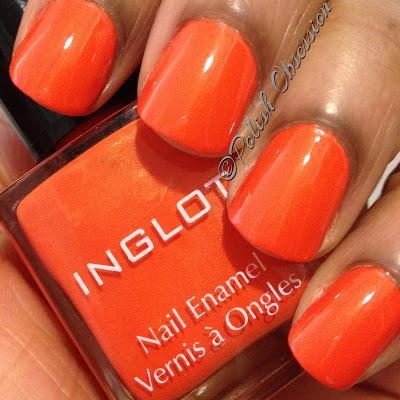 Artificial Light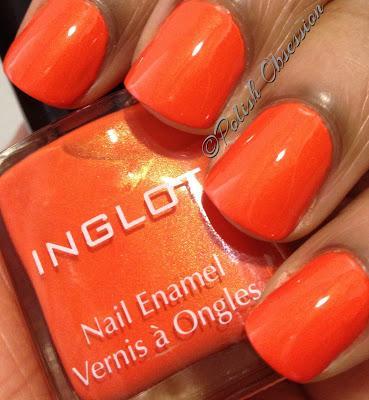 Artificial Light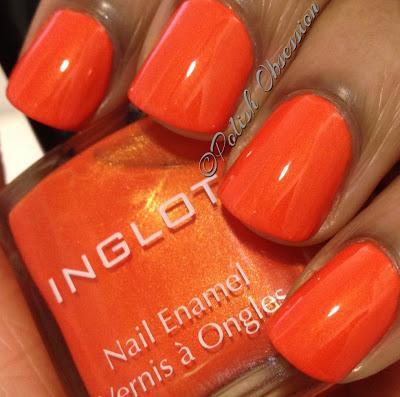 Artificial Light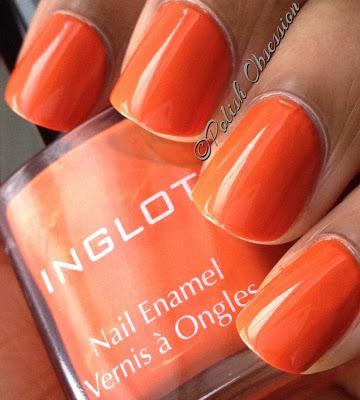 Natural Light
This polish is such a pretty color!  It's perfect for summer!!  It definitely calls attention to your nails.
What do you guys think of 980?  Will you be wearing orange this summer?