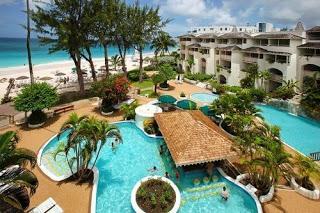 The islands of the Caribbean provide some great inexpensive tropical vacation spots for guest to enjoy anytime they visit the region. There are lots of islands that provide excellent airline and resort packages at different times of the year. You will find that direct flights from international gateways to the different Caribbean destinations that offer these options are some of the most affordable ways to enjoy your holidays. Some of the main destinations in the Caribbean you will find these choices include Barbados, Jamaica, Dominica Republic, Puerto Rico, Antigua and the Bahamas.
Peak Season and Off Season Travel Options
When considering an inexpensive tropical vacation in the Caribbean you must always pay specific attention to the time of year you visit. Traditionally, the period December to May is the considered that tourism season in the Caribbean. If you are planning to travel to the region to during the peak season on a budget you will have to find resorts that offer semi all inclusive vacation packages. However, there are many three and four star resorts that provide reasonable vacation packages that you can consider. The best time to get an inexpensive tropical vacation in the Caribbean for the top all inclusive and luxury resorts are during the months of June to September. This period is in the Atlantic hurricane season which therefore means you can opt for a last minute vacation packages or book resorts close to the time you plan to travel.
Inexpensive Tropical All inclusive Resorts
These options are more difficult to find during the peak season. However, you will find lots of affordable vacation resorts in many of the different Caribbean islands. The island of the Dominican Republic is one of the destinations that you will find some excellent all inclusive resorts that are really inexpensive tropical vacation options. This is one of the island that gives you the opportunities to enjoy lots of lovely attractions and amazing beaches.

 

However, other islands like Jamaica and Bahamas will provide you with some lovely resorts and activities that offers all inclusive vacation packages that are excellent to choose.
Inexpensive Airline Packages In the Caribbean
Lots of choices are always something that will make inexpensive tropical vacation destinations airline packages affordable to you. As mention earlier islands such as Jamaica, Antigua, Barbados, Bahamas, Puerto Rico, and the Dominican Republic have a number of airlines to choose from when travelling from international destinations. These airlines often have competitive prices and deals throughout the year and especially during the off season of the year in June to November. It is not rare to be traveling to these countries for a few hundred dollars. Still there are other Caribbean islands that you can consider. These islands have international airports, but have fewer flights from international destinations. Some of these include Cayman Islands, St. Lucia, St. Kitts and Nevis, Grenada, St. Martin, Guadeloupe and Martinique. You will find that these destinations are one or two stop destinations. These inexpensive tropical vacation destination airlines packages only problem is that you will take a little longer to reach the your final destination.
Anyone who has traveled to the various Caribbean islands will have to admit that these are wonderful vacation destinations. Moreover, we have to also admit that not everyone will be able to afford the nice luxury vacation resorts and traveling during the peak vacation season in the year. There are good inexpensive tropical vacation options in the Caribbean. Moreover, there is no reason that anyone on a reasonable budget cannot enjoy these islands. Great packages are always around. It is just for you to find them which is a relative easy task when you visit tropical treasuresvacation options.