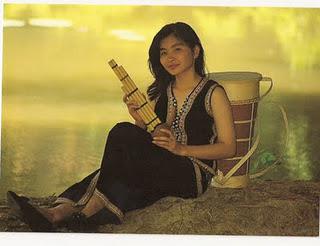 THE ISLAND OF BALI
It has taken me many years to tell this tell of my world travel to the most beautiful amazing, exotic Indonesian Island of Bali !
I had the pleasure of making this trip with one of the famous British brothers Lorne Blair authors and movie makers of the video's Ring of Fire which I'll let you experience later in my Blog.
After an over night visit to Hawaii we flew into Singapore which I will give more attention to in one of my future post but right now my mind is racing with thoughts of exotic Bali, if you happen to see the most recent movie "Eat Pray Love," with Julia Roberts you would have a taste of what to expect from the beautiful Island of Bali.
How should I start ! Waking up in the morning after checking in late and exhausted to open my eye's to sunshine from the patio doors of my hotel room, unable to sleep any further I parted the curtains to the breath taking view of a tropical garden with water fall, the sounds of peacocks as they strut around the gardens and Swans swimming in the large pond just outside my patio window. I could not wait to see what the rest of the day had in store so I quickly jumped into the shower and down to the lobby following the sounds of Bali musical instruments playing getting off the elevator the doors open to a Balinese band playing with a water fall flowing outside as their backdrop with colorful Shubunkin fish swimming in and out of the lobby. Words alone could never do this blog justice so I will add video and pictures to help you understand some of these breath taking sites.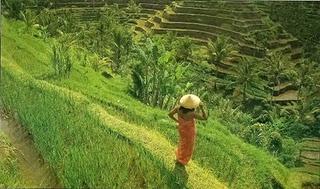 I'D
LIKE TO SHARE A SHORT VIDEO AND MUSIC BY BKP WHO MAY STILL BE IN BALI !
Well now it's off

to
Yogyakarta

, Java and BOROBUDUR which is topped by one of the greatest Buddhist Relics of South-East Asia its rated as one of Indonesia's most famous attractions.  Rulers of the Sailendra dynasty built the Colossal Pyramid of Borobudur sometime between 750 and 850 AD. Borobudur is possibly derived from the Sanskrit words "Vihara Buddha Uhr," which means the "Buddhist Monastery on the Hill."
Climbing the steps to get to the bell encased statues of Buda I watched as people reached inside to touch this Effigy of Buda only to find out that if you are able to touch Buda you would be granted good luck in life.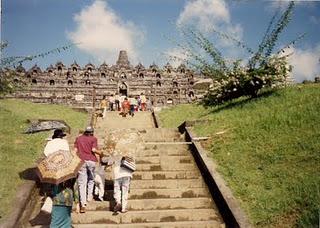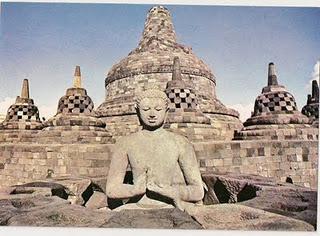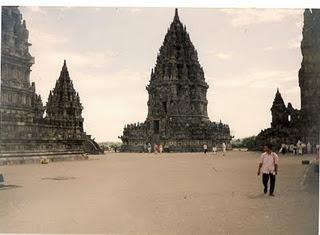 The stones to build this monument was from the near by volcano which is still very active although it has been several years since it last erupted but still presents a threat to the population of Jarakarta. While in Jarakarta I had to privilege to visit the Sultans home where I witness one of the ceremonial dances being performed and two of the dancers were from the local college it was explained to me that in order to complete their studies they had to perform in front of visitors for graduation. The people were very hospitable and it was a very memorable experience.
CROSSING THE EQUATOR !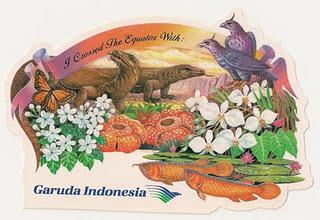 TO VISIT WITH THE KOMODO DRAGON.
The Komodo Dragon is legendary and seen often in Indonesian art. The Komodo Dragon is a fierce predator and has a very poisonous bite,  so you maybe asking yourself why are people trying to get so close to these large lizards well the native Indians believe that they bring good luck ! let's view more below.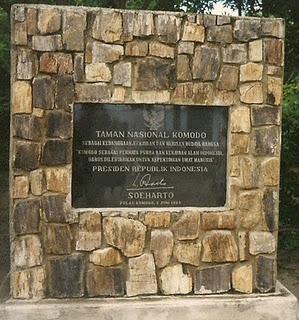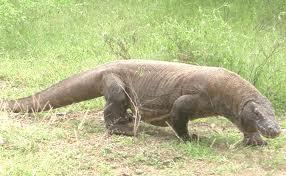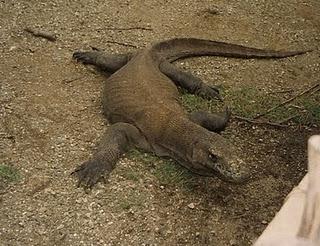 Komodo National Park includes three major islands: Komodo, Rinca and Padar, as well as numerous smaller islands creating a total surface area (marine and land) of 1817km (proposed extensions would bring the total surface area up to 2,321km2). As well as being home to the Komodo dragon, the Park provides refuge for many other notable terrestrial species such as the orange-footed scrub fowl, an endemic rat, and the Timor deer. Moreover, the Park includes one of the richest marine environments including coral reefs, mangroves, sea grass beds, sea mounts, and semi-enclosed bays. These habitats harbor more than 1,000 species of fish, some 260 species of reef-building coral, and 70 species of sponges. Dugong, sharks, manta rays, at least 14 species of whales, dolphins, and sea turtles also make Komodo National Park their home. Great for Scuba Diving !
On my next post I will be visiting "UJUNG PANDANG AND THE ISLAND OF SULAWESI !"  To coin a phrase...You haven't seen nothing Yet !
JUST A TASTE OF WHAT IS TO COME !!!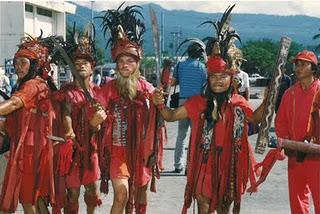 Until my next post....Peace ! I'm the one in the middle...Lol.