I LOVE THE FALL SEASON IN THE GREAT STATE OF MICHIGAN.
Time for another Road Trip!
The Beautiful State of Michigan!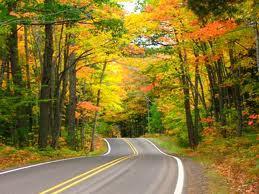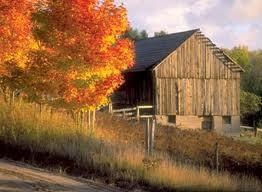 This trip happens to be the most scenic of all trips you can take during the fall season. The colors of the fall are so bright that it is worth stopping and just taking it all in. The Summer greenery is just as breath taking and we all can use a break away from the everyday routine. Take a drive rent a cottage, hotel or Condo www.itsyourthingpaycation.com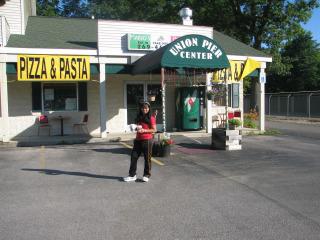 Cider Mills
Taste autumn's goodness in apples you  gather at one of many u-pick orchards, or pick-up by the bushel at farm stands  and roadside markets across the state. Another great family outing is a trip to  a cider mill for fresh-pressed seasonal treat.
The Detroit Metro area is surrounded by several cider mills, including the  water-powered Yates Cider Mill in Rochester Hills, which was recognized as one  of the best cider mills in the U.S. by Forbes Traveler.
Paint Creek Cider Mill in Rochester entices with fresh baked donuts and pies  along with jellies, apples, mums and pumpkins. There's often live music and  activities for kids, too.
Close to the Michigan-Ohio border, the Erie Orchards and Cider Mill harvests  about 15,000 bushels of apples, and bushels more of family fun at themed weekend  special events.
Completed in 1837, the rustic red Franklin Cider Mill proudly uses only  Michigan apples at the historic mill. For a special taste sensation, ask for  Honey Crisp cider. Take home an apple pie or a bag full of the signature cider  donut.
The oldest continuously operating cider mill in the state, the historic  Dexter Cider Mill, continues to blend 3 to 5 varieties of locally grown apples  using its 120 year old oak rack press. Known for its great baked goods, arrive  early on weekend to snatch the apple bakery and famous gingersnap cookies.
Historic Pure Michigan Cider Mills
Historic Dexter Cider Mill

near Ann Arbor is the oldest continuously operating cider mill in the state. Today the cider mill keeps its more than 120 year old cider making tradition by using an oak rack press and blending three to five different locally grown apple varieties in every pressing. This mill was cited by "Hour Detroit" magazine as one of the 101 places to visit in the greater Detroit Metropolitan area.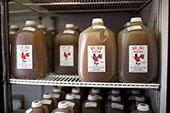 The Franklin Cider Mill

opened in 1837 as a gristmill, and is located in the Franklin Historic District north of downtown Detroit. It has been pressing apples into cider since 1895, and today, all 21 varieties of apples used are hand picked fresh and 100 percent organic. For a special taste sensation, visit in late September for Honey Crisp cider. Take home apple pie or sugar free apple pie or a bag full of the signature cinnamon spice donuts.
Yates Cider Mill

in Rochester Hills has been water-powered since 1863, and presses 300 gallons of fresh blended apple cider per hour. Visitors can also indulge in fresh donuts, apple pies, fudge, apple crisp, jams, and more. Yates earned the title of one of the best cider mills in the US by
Forbes Traveler
.
Historic Parshallville Grist Mill & Cider Mill

in Fenton sits nearby North Ore Creek. Built in 1869, the Grist Mill is a Michigan Historic Site. Enjoy fresh cider, donuts, caramel apples, pies and a variety of specialty food items and gifts. The mill is open 7 days a week through November with entertainment on Sundays.
Uncle John's Cider Mill

in St. Johns began in the early 1900's when the mill was a cattle barn. Today it offers the sweet scents of cider and donuts. In September and October explore the five-acre corn maze and straw bale maze, take a wagon ride, walk the nature trail, visit the pumpkin patch or try your hand at the fruit fling, an apple slingshot.
Blake Farms

opened in 1946 and was the first "pick-your-own" orchard in Michigan. This Macomb County favorite located in Armada is perfect for a family outing with fresh pressed cider and donuts and a full slate of bakery items to choose from. Kids can enjoy an animal farm, pony rides, a hayride, or picking apples in the orchard with the family. Special attractions are the Haunted Barn and a corn maze.
North of Flint in Mt. Morris is Wolcott Orchards & Cider Mill

. The apple orchard was originally planted over 100 years ago by the Wolcott family. Enjoy a completely natural cider product — undiluted, unfermented, and unsweetened. Families can take a hayride in the orchard. Be sure to call ahead to order your favorite pies.
Hiking, Biking
Get on the right path to enjoy  Michigan's fall color. With so many natural wonders in Michigan, hiking and  biking throughout parks, woods, and inland trails is a must-do activity, and a  great way to view the changing of the leaves.
It's peaceful and beautiful hiking along a path near the AuSable River and  Iargo Springs in Oscoda Township.
Take a hike and enjoy the cascading falls found in the Western Upper  Peninsula or take on the varied terrain of the Tahquamenon River Trail spanning  between the upper and lower falls in the Eastern Upper Peninsula, or one of the  other one hundred waterfalls in Michigan.
The Paint Creek Trail, in Oakland County, is an ideal destination for  year-round activity, including biking. The former railroad line, converted to an  all-purpose non-motorized trail, meanders through fields, prairies, woodlands  and marshlands offers a view at a variety of fall foliage.
Hike or bike at one of Michigan's 99 state parks, including the five miles  of rugged and challenging off road biking trails or six miles of paved bike  trails at Maybury State Park.
Kayaking
The added scents, sounds and feel from the  seat of a kayak or canoe can make the fall color that much more spectacular.  While there are a number of locations in Southeast Michigan to canoe and kayak,  the Huron-Clinton Metroparks offers a variety of opportunities.
Unwind for a few hours canoeing or kayaking at Delhi Metropark. The gently  flowing waters of the Huron River make this location suitable for all skill  levels. Observe Belted Kingfisher, Great Blue Heron and other waterfowl as you  glide past tree-lined shores.
There's a lot to take in as you explore beautiful Kent Lake and surrounding  islands and tributaries at Kensington Metropark. Paddle across Kent Lake or take  a tranquil trip kayaking along the Huron River to see wildlife and  waterfowl.
Explore a new route every time you canoe or kayak at Lake Erie Metropark.  Paddle along coastal wetlands, river backwaters and downstream along Lake Erie.  Take in the magnificence of a bald eagle flying above as you coast along the  water's surface.
Whether you are into building sand castles along one of the many beaches in the great state of Michigan.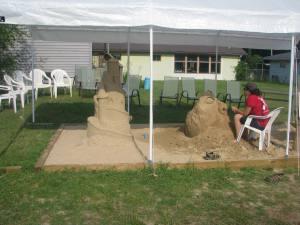 Or just visiting one of the many Historical sites.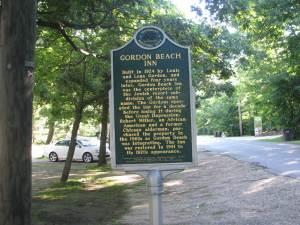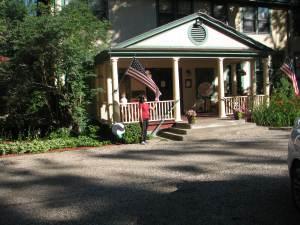 You are "Guaranteed" to have a great weekend !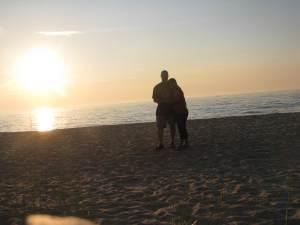 UNTIL OUR NEXT POST HAPPY TRAVELS, "PEACE."
From: www.itsyourthingpaycation.com
Tagged: Michigan