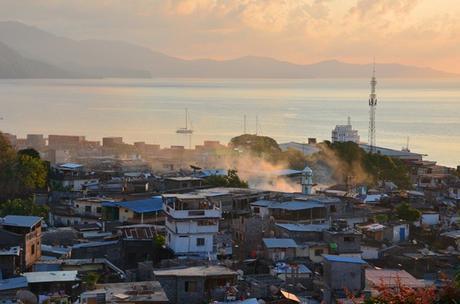 The Indian Ocean looms large in the minds of many sailors: it's a challenge, the daunting stretch of water (followed by the big miles of the Atlantic) that prompts many to park their boats in Australia or Southeast Asia and say "done." It's a kaleidoscope of history, languages and landscapes. And yes, it was challenging, but it was incredibly rewarding.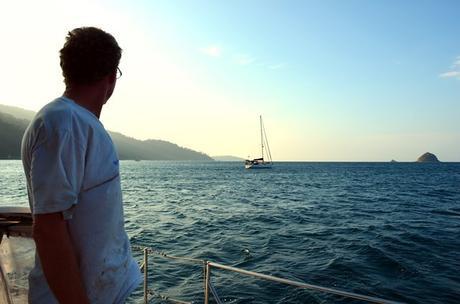 Jamie looks out on the morning before our departure from Thailand to Sri Lanka
Overwhelmingly, like so much in life, it was all about people. From Sri Lanka to Maldives, Seychelles, Comoros, incredible Madagascar, here in South Africa and even the uninhabited Chagos atoll, it was all about the people who shared laughs with us, opened our eyes, opened our hearts, or otherwise contributed to building the indelible memories of a standout year.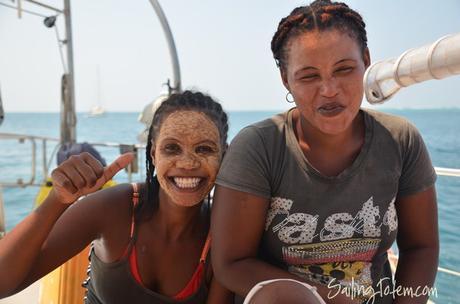 Having fun with Vezo tribeswomen in Madagascar's Barren Islands
There was more diversity in cultures and religions crammed into this year we spent in the Indian Ocean than any other year BY FAR. And it gave us the chance to experience firsthand that belief systems, and perceptions of otherness, are a pretty silly way of carving people up. Buddhist, Hindu, rich or poor, ancestor worship, Muslim, black or white or brown, Christian, educated or left wanting, whatever. We're fundamentally driven by the same things, from basic survival to marking our life's milestones to finding meaning in our time on earth.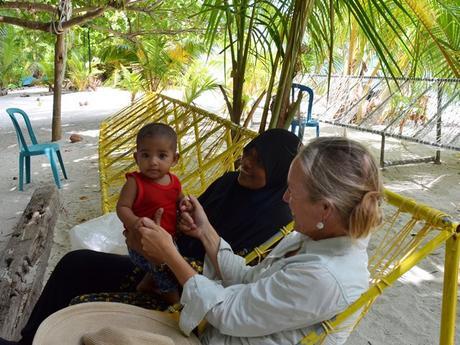 everybody loves holding babies. OK, maybe I especially love holding babies! –Maldives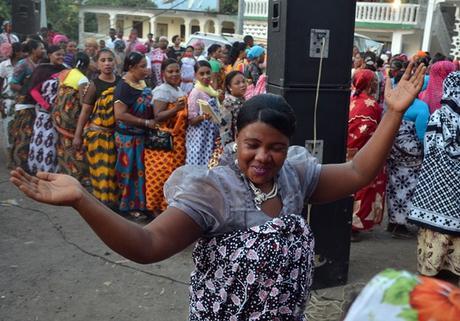 Dancing with women at a gender-split wedding party in Muslim Comoros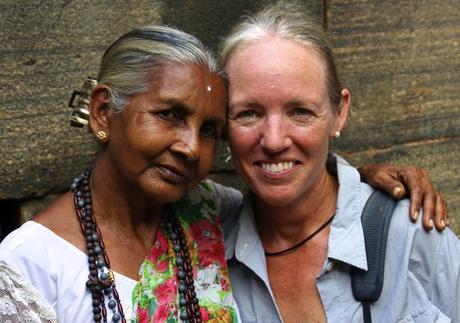 Blessed by the keeper at a Hindu temple, Sri Lanka
People among our cruising tribe made this a banner year too. It's not a large fleet when you boil down those making this crossing by the route chosen. Some made it particularly special.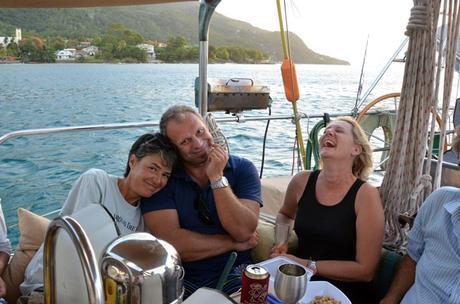 sundowners in the Seychelles with friends: aboard Solstice, with crew members from Shakespeare and Utopia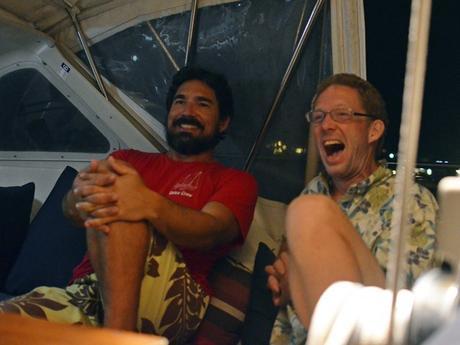 Brian and Jamie getting silly in the Delos cockpit
There's an accepted truism in the cruising world that when two boats leave port together, they'll be out of sight in an hour and not meet again until the passages are over. Yet with the Aussie boat Utopia, without even trying to stay in range, when we leave together – we don't just end up together, we're typically in visual range for the duration. It's also common knowledge that you can't rely on the security of boats in company, but it's been invaluable at times… like when our oil filter burst in Seychelles, and Utopia dinghy-barged us the last stretch into the anchorage.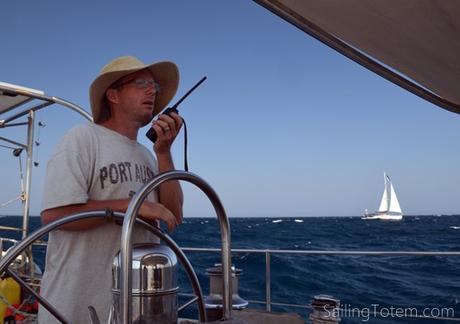 Jamie having a chat with Utopia, somewhere in the Indian Ocean
Peer company for the kids was off the charts too, and in the least expected of places. We wouldn't be surprised to connect with other cruising families in more popular areas, but crossing the Indian ocean? There were at least 15 kids between 6 boats—skewed towards teens, even—that  we would meet, play, part, and re-meet across countries – and we're still meeting even more kids, as those that crossed along the southern path converge with northern route boats.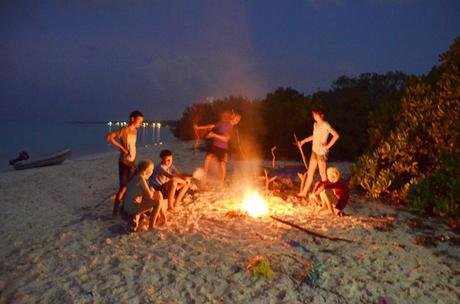 Kids at THEIR beach fire… a safe distance from OUR beach fire.
Finally, it was the people who came to visit us from afar. From my cousin Maeve and her husband Noel, in January; borrowing Aline (and then, Armand) of Shakespeare from Seychelles to Comoros and again Madagascar; college friend JP to Madagascar; our watch captain, Ty, for the passage to South Africa. We've never had so many guests in a year! It's not always easy to share a small space, but each of them enhanced life on Totem in their own way.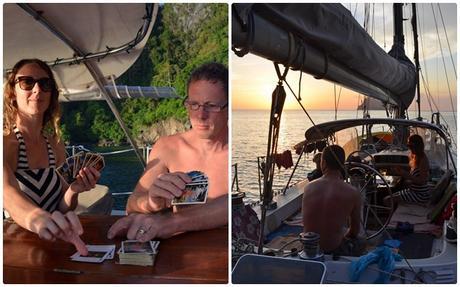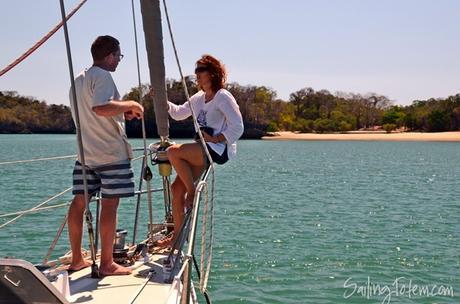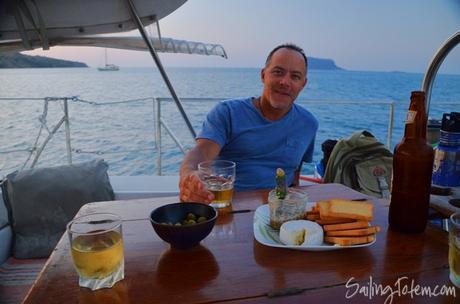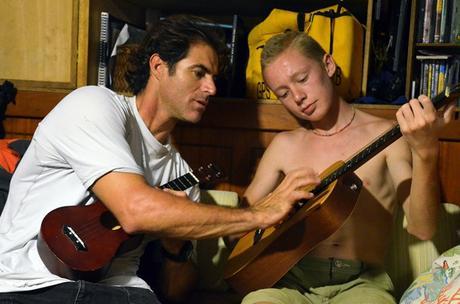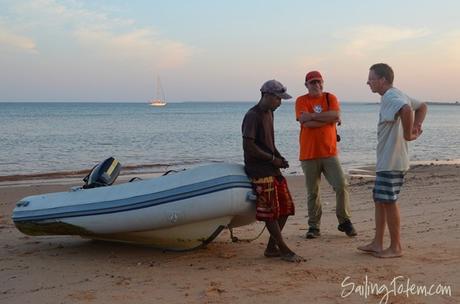 "The more I traveled the more I realized that fear makes strangers of people who should be friends."–Shirley McLaine, Don't Fall Off the Mountain.
Thank you, Indian Ocean, it was worth every mile.
This post is syndicated on Sailfeed.