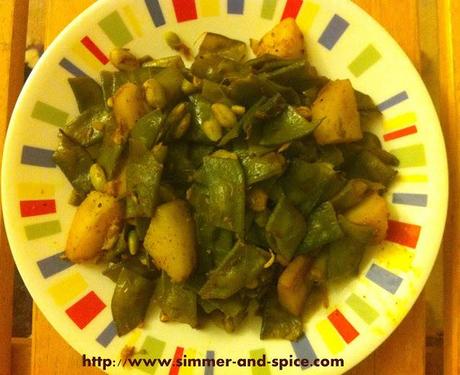 All beans like French beans, Flat beans and many more have a distinct flavour to it which makes each of them unique.I happened to cook Indian Flat beans today this recipe is given to me by mom.
Ingredients :-
250 gms of Indian Flat Beans

1 potato

1 tbsp ginger

1/2 tsp of asafotedia

1 tsp cumin seeds

1 tsp red chili powder

1 tsp turmeric powder

1 tsp coriander powder

1 tsp amchur ( dry mango powder)

salt as per taste

1 tbsp of oil for cooking

1/4 cup water

1 tsp garam masala
Method :-
Wash the beans, Remove both ends and chop the beans into inch long pieces.

wash the potato, peel of its skin and chop into pieces.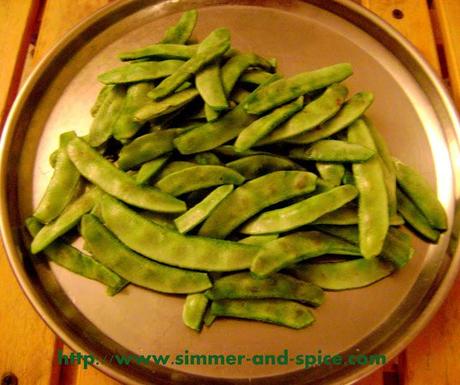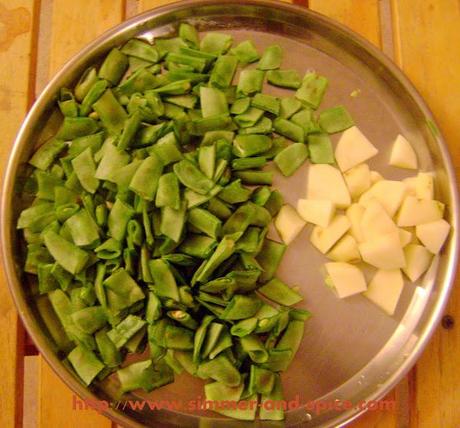 Take a pan, add oil to it, once little hot add cumin seeds and ginger to it. and let it cook for a min.

Add potatoes to the pan and let it cook on a slow flame for about 5 minutes.

Add beans to this and mix it well.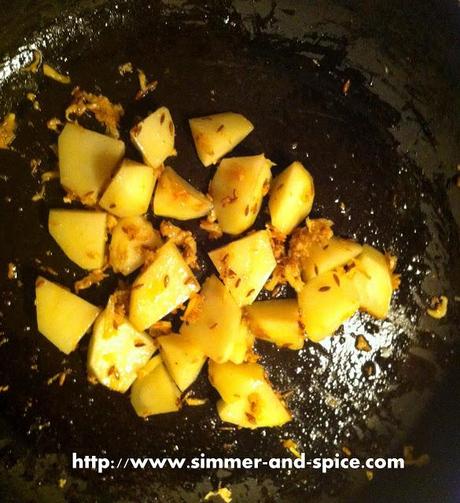 4. Add salt, turmeric powder, chili powder, coriander powder and dry mango
    powder to this and stir it well.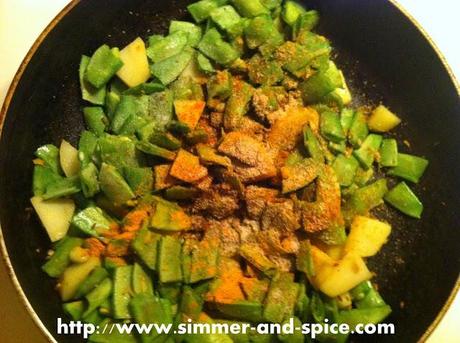 5. Add 1/4 Th cup of water, close the lid of the pan and let it cook on a medium 
   flame for about 10 minutes till beans are cooked.Don't forget to stir it in
  between.
6. Add garam Masala to the beans and mix it well
7. Flat beans are ready, serve it with Chapati.