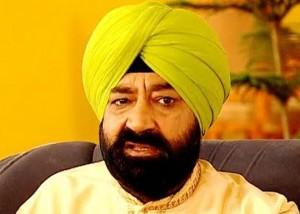 Indian actor Jaspal Bhatti dies in road accident
Famous Indian actor and comedian Jaspal Bhatti died in a road accident on early Thursday morning near Jalandhar. He was of 57.
Mr Bhatti, along with his son Jasraj Bhatti, actress Surilie Gautam and another person, was reportedly traveling to Jalandhar from Bhatinda for the promotion of his upcoming movie Power Cut when his car collided with a roadside tree.
According to the reports, Jasraj, who was driving the vehicle, fell asleep and the car hit the tree beside the road. Jaspal Bhatti, sitting at the back seat, seriously injured and was rushed to nearby hospital where the doctors declared him dead.
His son and the heroin of his film were also injured and are currently in Ludhiana hospital. According to doctors they are in critical condition.
The cremation of Jaspal Bhatti will expectedly be held this evening after the arrival of his corpse to his native city after completion of various legal formalities. The Amrtisar-born versatile comedian leaves behind wife Savita, a son Jasraj Bhatti and a daughter Raabiya Bhatti.
Jaspal Bhatti's latest film Power Cut was scheduled to be released on Friday and he was reportedly on a 40-day tour for the promotion of this movie.
Mr Bhatti rose to fame with his hit television series Flop Show and Ulta Pulta during 1980s and 1990s. Moreover, he also made appearance in Hindi movies. He was casted Fanna along with Aamir Khan and Kajol where he portrayed a guard named Jolly Good Singh.
The comedian, who used humor and satire to highlight serious social issues, also did street-theatre and addressed what he used to call "mock press-conferences" where he ridiculed the authorities for their failures.
The unexpected death of Jaspal Bhatti has brought the sarcastic humor and direct attack on the prevalent social issues to a halt. He will really be missed always.