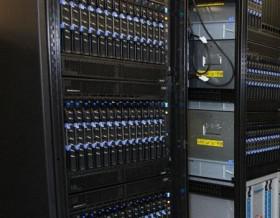 In the next five years,
India
plans to
develop
the next generation of computers which will be 61 times faster than the
fastest
supercomputer
today,
Seuquoia
made by IBM.
According to media reports Press Trust of India (PTI), the Indian government hopes to introduce a supercomputer which cost about 47 billion rupees at year 2017.
Sequoia, which still serves the world's fastest supercomputer is currently running with the Linux operating system with more than 98,000 nodes in Compute Node Linux and has recorded speeds PFLOPS 16:32. The supercomputer is fully developed in June this year by IBM for the National Nuclear Security Administration agencies for the purposes of simulating the major nuclear weapons.
origin source by IBTimes