Congratulations to our client, the market-leading organic mosquito and insect repellent spray, which has won an award from one of the natural beauty industry's most influential commentators.
incognito has received a Janey Loves 2011 Platinum Award by bestselling author, speaker and presenter, Janey Lee Grace who was voted in the top 10 most influential people in the 2011 Natural Beauty Yearbook. She has made it her life's passion to source, seek, test and recommend the best natural, eco and organic products and services in the market place.
incognito won the Best Natural Insect Repellent award. Janey, a regular presenter on BBC Radio Two's Steve Wright Show, said: "At last we are over the moon to find a 100% natural insect repellent that really works! It's non-greasy and smells great."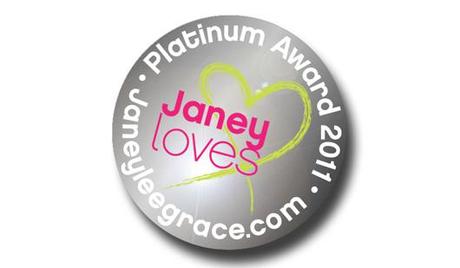 Consumers are increasingly turning to natural products – a recent Mintel report showed that there was a 40 per cent rise in spending on organic skincare and beauty products. incognito is a DEET-free spray made entirely from natural ingredients including Eucalyptus maculata citriodora and has proved to be 100 per cent effective against more than 3,000 varieties of mosquito and other biting and stinging insects.
Howard Carter, the founder of incognito, said: "It is fantastic for incognito's completely natural credentials to be recognised.
"More and more people are becoming increasingly dissatisfied with DEET-based repellents because they are not always effective and due to concerns about their toxic chemical ingredients. incognito products offer more effective  protection than chemical repellents and can also be used by groups such as young children, pregnant women and people with skin allergies who are not recommended to use chemical products."
Malaria is one of the most significant diseases in the world. Over 300 million cases and between 700,000 and 2.4 million deaths are reported each year in affected areas. According to figures by the Health Protection Agency (HPA), the number of UK residents being infected with malaria has increased by 30% over the past two years.
Other products in the incognito range include toiletries such as soaps, shampoos and after sun cream, mosquito nets, incense sticks and essential oil organic Java citronella oil. They are available from Waitrose, Holland & Barrett, John Bell & Croyden, Planet Organic, Whole Foods,  Trailfinders Travel Clinics, health shops along with most chemists or direct from the incognito website
www.lessmosquito.com
.