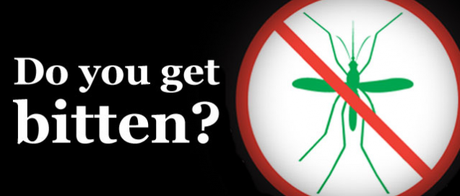 Howard Carter, our friend and client at incognito, has been named as one of the brains behind London's brightest export ideas as finalists in the UK Trade & Investment Export for Growth Prize, supported by PwC and HSBC.
The ten finalists will now compete for a chance to win business support worth up to £5,000 by presenting their big export idea to a live audience of business leaders on March 8 at One Marylebone.
Incognito was set up by Howard after he contracted malaria and dengue fever in the space of a year, sells 100 per cent natural products which are 100 per cent effective against mosquito bites and other insects and won't stain your clothes, unlike most chemical-based repellents.
Parveen Thornhill, Regional Director for UKTI London, said: "The standard of entries was excellent. It has been extremely difficult to narrow the entrants down to ten finalists and the quality and innovation of the ideas demonstrates what we already knew: London is a hotbed of talent and innovation.
"Exporting is crucial for firms to sustain their business and grow during the economic downturn. This competition should help propel some of our finest firms into new markets and we urge London companies to take advantage of the support and opportunities out there."
Simon O'Brien, Partner at PwC, said: "The fact that the competition has attracted such a high level of entries demonstrates that there are many good SMEs looking to boost their export sales and non-exporters to enter overseas markets for the first time. Our prize package encompasses the best assistance we have to offer, including mentoring and advice from expert partners, and we are really looking forward to working with the winner."
Brian Weare, Deputy Regional Commercial Director, London HSBC, said: "Exporting is vital to the UK economy so we are dedicated to helping businesses realize their international potential and were pleased to see such an excellent standard of entries. Our prize package of dedicated trade expert support, knowledge, and insight at an International Trade Day will help propel businesses into new export markets."
The ten firms will pitch their exporting idea to a panel of distinguished judges, including successful London exporters, on  March 8 at One Marylebone. The day will include a welcome by successful entrepreneur Sir Eric Peacock. The winner will be announced by Lord Green, Minister for Trade & Investment.
More than 50 firms entered the competition from across London.