Equipping your business with a Freephone 0800 number or any other NGN can be a great way of increasing the number of inbound calls and extending your national reach. However, an 0800 number is usually only appealing to people who have a landline telephone connection, since this is the only method by which they can get in touch and not be charged for the time they spend on the line.
The proliferation of mobile technology means that most people use their portable handset far more regularly than their landline service. Some people have even ditched the landline altogether, going completely mobile. This presents a problem because although the traditional Freephone numbers may not charge landline callers, the mobile network providers will still levy costs against their users who call this type of NGN.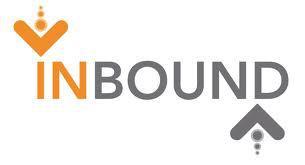 Things get even more problematic if you start factoring in 0845 numbers and NGNs which still charge landline users, because as marketing material often has to point out, the cost of calling from a mobile may be considerably higher.
It is estimated by industry regulator Ofcom that the British public spends about £1.9 million each year on making calls to 0800 numbers from their mobiles, which suggests that many people may not be aware of the associated costs. Alternatively, people are perhaps being left with no other option and are either deciding to bite the bullet and pay the price for the call or simply take their business elsewhere.
Since you will not want to lose out on all this potential mobile-based business and capture the attention of those who will make inbound calls from a portable handset, it makes sense to consider investing in a solution which is specifically tailored to this type of customer.
One option is to suggest that mobile users actually call the landline number to which an 0800 number redirects inbound calls in the first place. This is useful because typical mobile users will have a predetermined allocation of free voice minutes to use at any time within a given month. These can be used to call both mobile numbers and geographic landline numbers, which means that customers might be able to get in touch without actually adding extra fees on top of their existing price plan.
There is yet another method by which consumers can bypass the costly charges imposed upon them by network providers when calling 0800 numbers, although it is a little more convoluted and perhaps not ideal in every situation. There are applications available for popular smart-phone handsets, including the iPhone and Android devices, which allow you to call 0800 numbers from a mobile without being hit with extra fees.
Apps such as the Skycom 0800 Wizard and 0800Buster operate by routing calls to a geographic landline number through the particular provider's centres, which means the mobile user will once more only be using up their monthly allocation of free minutes and will not be paying through the nose to get in touch with a company.
The problem with 0800 numbers and inbound calls from mobiles is that the only winners are the network providers, because customers are being charged at one end and companies are losing out on business at the other. Another alternative which businesses might consider is VoIP, since many mobile platforms now support free web-based calls via services like Skype. This could allow customers to get in touch without paying a penny while you are also saving money since you will not have to cover some of the costs associated with receiving a typical inbound call as you might when running an 0800 or other NGN number.
This article has been written by Daisy Group plc who are specialist in business communication solutions for UK business including telephone systems, VoIP, phone lines and inbound numbers. Our inbound  solutions cover both geographic 0800 numbers and non-geographic numbers 01, 02.