In My Mailbox is a weekly meme hosted by The Story Siren. It highlights all the good things to read that we've received recently.
BOOKSTORE FINDS (BARGAIN AND OTHERWISE)
Yesterday must have been an auspicious day for book hunting because I found some gems that I can't wait to share with you: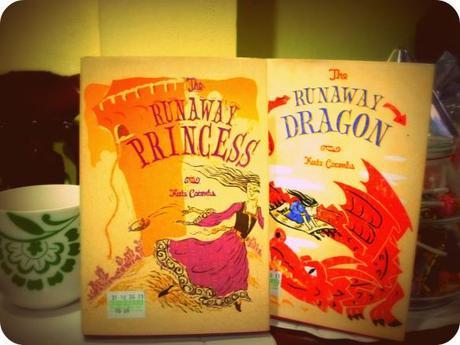 The Runaway Princess
and
The Runaway Dragon
from
Kate Coombs
, all bought from Booksale SM City Cebu Branch. I actually just saw 2 copies of
The Runaway Dragon
and when I moved towards the cashier to pay for my purchases, I spied a huge book on Egyptology. Anybody who knows me and my love affair with Egyptian mythology, would be sure to find me leafing through the mammoth tome. Too bad it was way expensive than I could afford. So when I moved it over to another pile, there appeared a most glorious blessing – a lone copy of
The Runaway Princess
. Hallelujah!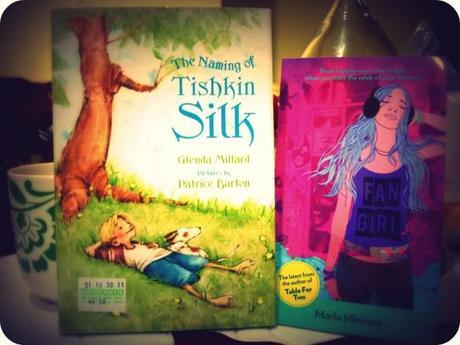 Glenda Millard's
The Naming of Tishkin Silk
was another Booksale find. On the other hand,
Fan Girl
by Marla Miniano was bought from National Bookstore SM City Cebu.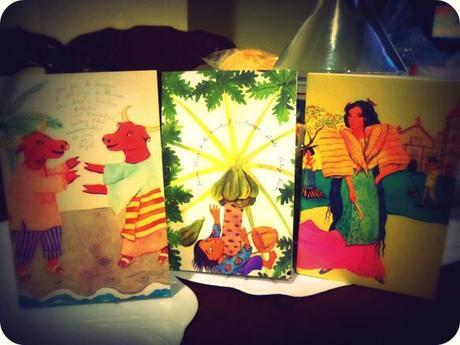 These are not actually books but rather notebooks which are perfect for travelers and doodlers. Instead of a blank canvass or ruled lines, you get a dotted grid much like a graphing paper (but you have dots instead of lines). Artist
Joanne de Leon
breathed new life to the beloved Filipino folk songs like
Penpen Di Sarapen
,
Leron-Leron Sinta
and
Paruparong Bukid
as seen in the next photo. But I have to admit though that I'm already a fan of the dotted notebooks even before I met these.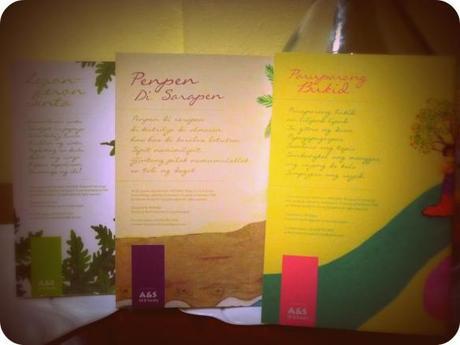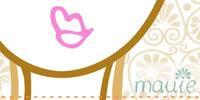 ——————————————————-
Images are properties of their respective authors and publishers. All rights reserved.
Photos were taken using a Panasonic Lumix DMC-F2 camera and edited using www.picnik.com's array of photo filters.