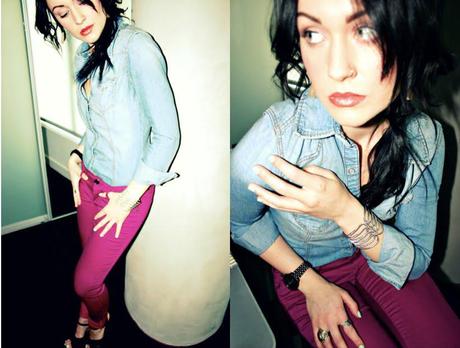 Wardrobe
1- Magenta Skinny Pants 
2- Light Jean Button Up Shirt
4- Steve Madden Wedges
5- Nerd glasses 
Jewelry
1- Gem dangling earrings
2- Ann Taylor silver bracelet
3- MAC black watch
4- Silver spoon ring
5- Topaz ring
6- Rose gold nose ring (duh, its just part of my face now)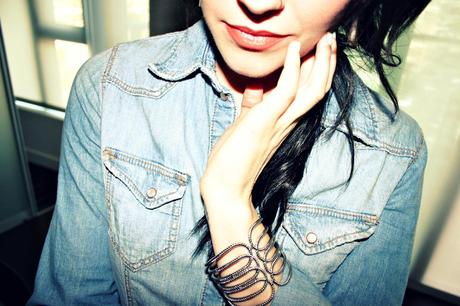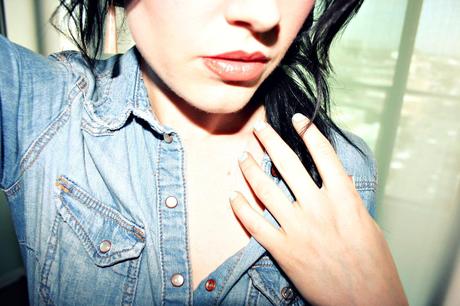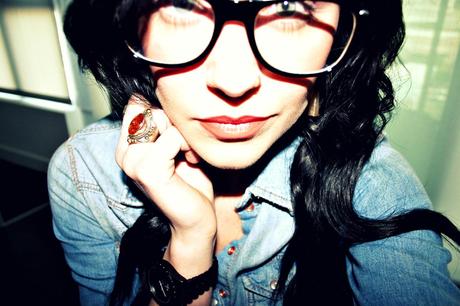 Cosmetics
FACE
MAC Prolongwear Foundation
MAC Studio Careblend Powder
MAC Vintage Grape Blush on cheeks and eyes
MAC Zoom Lash mascara
MAC lipsticks in Morange and Resist* 
MAC Espresso eyeshadow on brows
(*not available, part of Gareth Pugh collection)
NAILS
Extreme Wear from Sally Hansen in MINT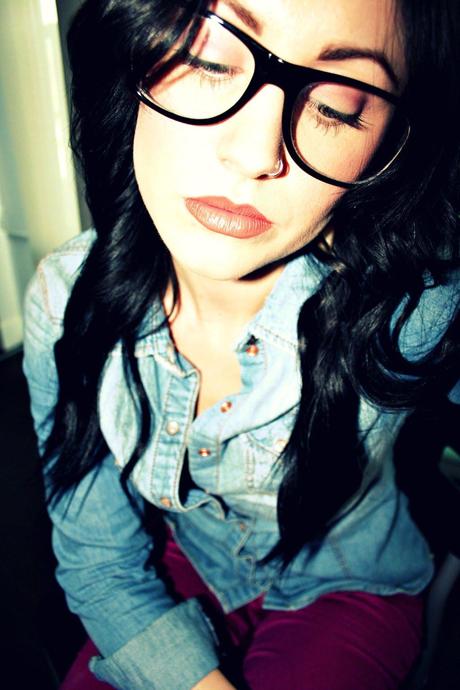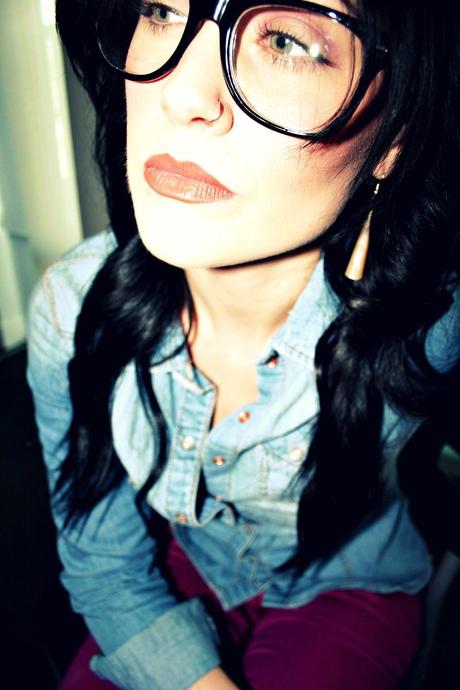 I'm not quite sure why but anytime I throw an outfit together I always feel the need to see what it would look like with my nerd glasses. So I figured I'd show you both and let you decide which is best! I also started with my hair sort of messily braided off to the side and when that proved more difficult than imagined, I finally let it all down.
I named this post after the Nirvana song 'In Bloom' because that is what was playing on my iTunes when I started creating this post. 
Hope you have an amazing day!