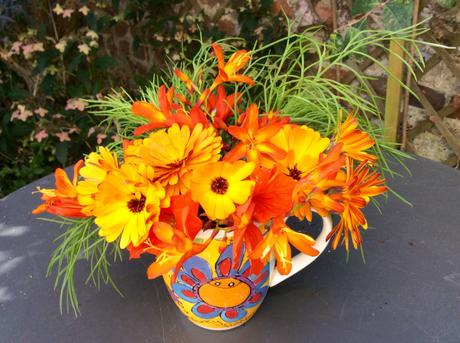 Following on from last week's In a Vase on Monday I have used another mug from the kitchen cupboard.  In the past few posts I've found a container and then picked the flowers.  This time I knew I wanted to use the last of the hot flowers in the garden.  Once I had my selection I searched for the best way to display and compliment them and found this cheerful mug at the back of the mug cupboard.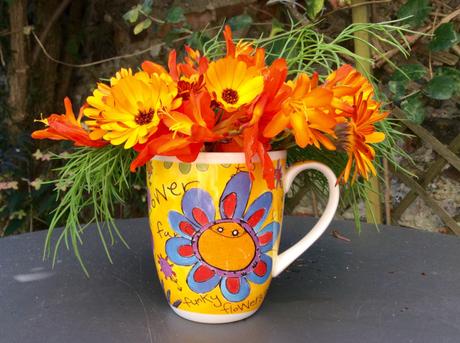 The crocosmia is almost over but I was able to retrieve a few sprigs with flowers at the top of stems.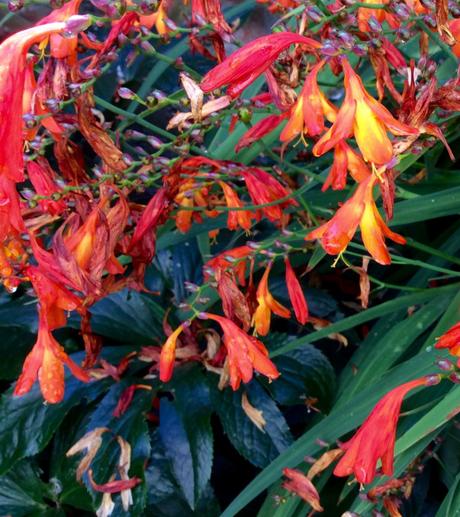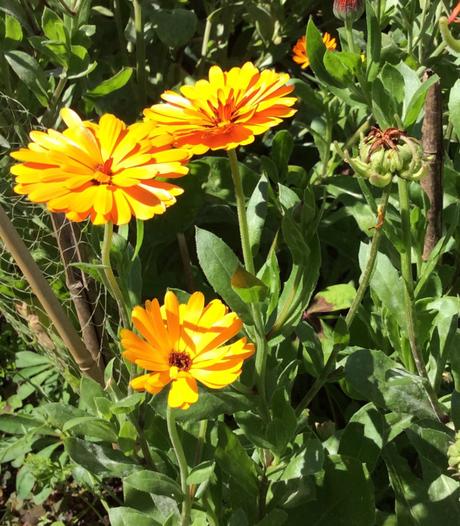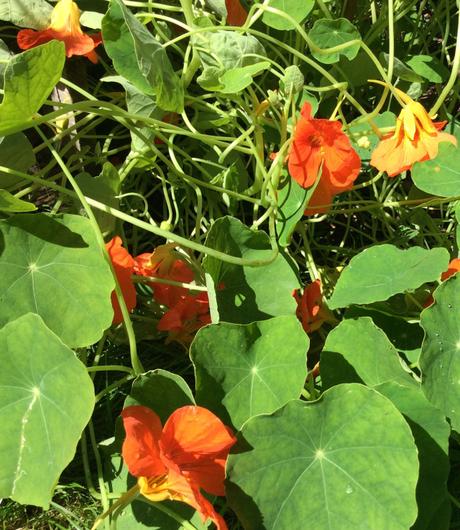 The Calendula is also slowly coming to an end, and sadly it is falling foul of mildew.  Now is the time for the nasturtiums to start taking over the flowerbed and is winding its way around every thing at the moment!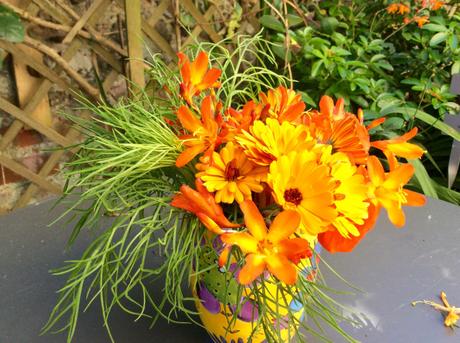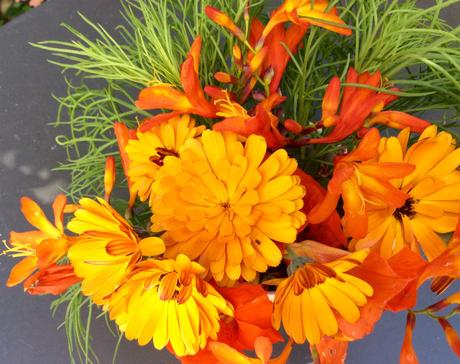 For a little bit of greenery I have used Cosmos leaves.
Here is my list of my Hot! Hot! Hot! In a Vase on Monday:
nasturtiums
calendula
 crocosmia
cosmos leaves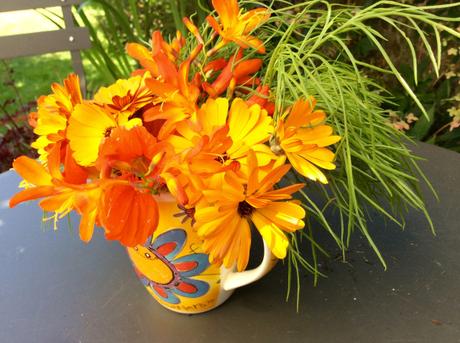 Thank you Cathy at Rambling in the Garden For hosting is meme, which ensures I do regularly pick flowers from the garden to enjoy indoors.