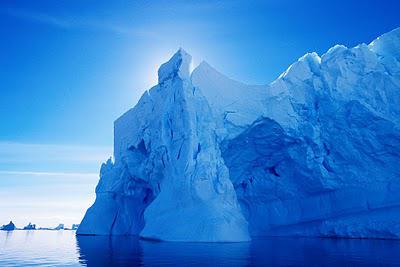 My tennis lesson just got cancelled - Thank God! - because it is just too dang cold to be outside this morning. But that doesn't mean I'm giving up on working on my game! So what can you do to sharpen your tennis when the weather turns frigid and you can't leave the house? Here are some great ideas:
1. Get your heart rate up with cardio work.
This can be with workout videos you have on hand, your Wii system (I love
My Fitness Coach
for this but NOT My Fitness Coach 2), putting that treadmill or stationary bike to good use, or even running up and down stairs in your house (yuck, I know).
2. Build your muscles with weights.
You don't need a workout bench, a full barbell set and a spotter for this. Hand weights in the 5 to 10 pound range are more than adequate to give your arms a nice tennis-specific workout.
3. Stretch out with yoga.
There are great DVDs out there (I have several that I like from
Gaiam
) that can help you with muscle tone, balance, relaxation and breathing - all things we need to play great tennis.
4. Improve your game by watching something instructional.
If you've got the Tennis Channel (like me! -
Guess Who Has the Tennis Channel?
), then you can be sure there's something worth watching, especially right now since we are in between big tournaments. You might also have some great tennis DVDs or videos that you can view to help your game (let me know of any you like as I need to do a post on those!). And if you've got neither of these on hand, go on-line! I've posted about some great on-line sources for tennis info here:
Surfing For Tennis Tips
.
5. Read about tennis!
There are tons and tons of great tennis books out there. Right now I'm reading several that I'll post about soon. Here are some favs that I've already told you about (click on the title and you'll go right to my post on that book!):
Extraordinary Tennis for the Ordinary Player
Tennis Beyond Big Shots
Vic Braden's Laugh and Win at Doubles
Tennis and the Meaning of Life
The Best Tennis of Your Life
This post originally appeared on Tennis Fixation's blog page on the Tennis Now website. Click here to read this and other great Tennis Fixation posts on Tennis Now!
© Kim Selzman 2011 All Rights Reserved