For this month's assignment, we were to take photographs that we specifically wanted to use for B&W images. The images below were originally shot with my LG4 cell phone. In both cases, for months on end, I had been thinking about shooting these. The assignment provided the motivation to finally get to it. For comparison, I include the original color image along with the edited B&W image.
  The rack of medicine balls is located in the Midtown Athletic Club where I regularly work out, swim [the outdoor pool opened April 1], or play tennis.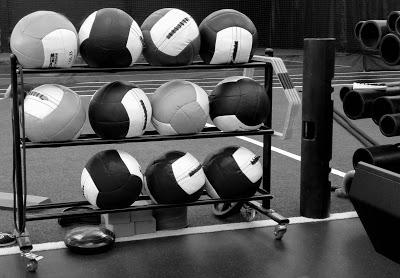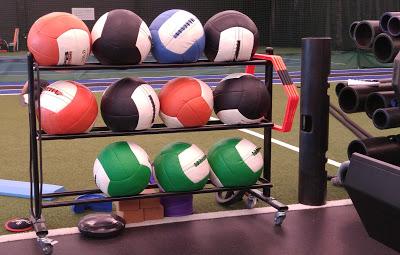 This last image is a building not far from where I live. It has been a ugly eyesore for several years, and I don't understand why/how it has escaped the attention of any neighborhood group. be that as it may, it provided a good photo-op.