A reason why I love doing my course at college?
We get people coming in from all different companies giving us talks and also bringing in products for us to buy at a reduced price! if thats not good enough for a make-up obsessed person then what is?!. We recently had in a lovely women named Jackie from "Wigs Up North" she told us about the background of her work and how to get into this hard industry and what the company is about etc. They are currently based in Manchester UK. and have a shop and online website. It is a shop that is based for make up artists in the fashion, theatrical and even prosthetics industry to get equipment, accessory's or wigs they need without going miles to find them, they find them for you.  (also they do wig + make-up course).
(site link at the bottom of the page)
So.. on to the Illamasqua Eyeshadows!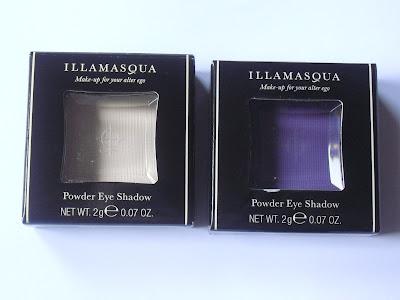 Out of the selection that was brought I decided on buying these two, a matte white and matte purple. I don't have any color like this so I thought it would be perfect to add to my kit. I'd heard good reviews on Illamasqua products as I already have a pigment of there's which I like I might aswell try more. I just wish she would have brought some lipsticks! haha.

STEALTH (white) AND FATAL (purple)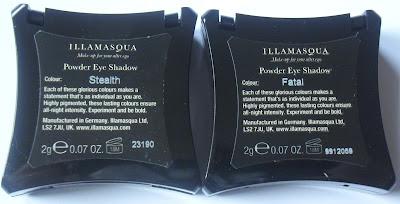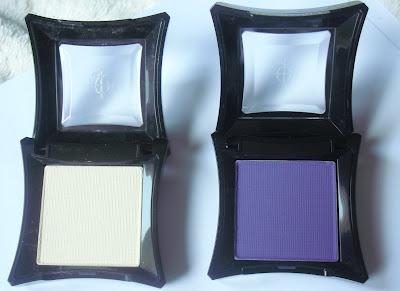 The packaging is gorgeous! simple yet effective you can see the colours on top and you would never miss an Illamasqua eye shadow in your collection now would you?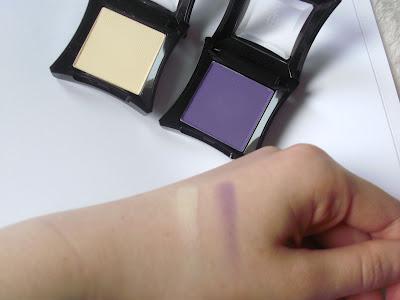 SWATCH SWATCH SWATCH
What I think -  they are wonderfully pigmented and look great on the eyes i wore purple to work and it complemented my eye color (blue) so much really made them stand out. the pictures are with one swipe of the shadow swept on my hand. they feel like a soft cream texture but of course not cream! they are powder so satin-y I guess?
I think if you havent tested one of these go ahead you wont be disappointed! 
Usually priced 

£15.50 (on the Illamasqua website)
I got mine for £5 each!
Much Love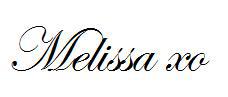 http://www.wigsupnorth.co.uk/
http://www.illamasqua.com/shop/products/eyes/stealth-powder-eye-shadow