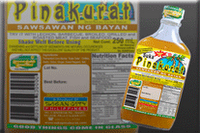 ILIGAN CITY. Not just a City of Majestic Waterfalls, its also the home of the famous condiment "
SUKANG PINAKURAT
!"
What is Sukang Pinakurat?
Sukang Pinakurat is a condiment, specifically a vinegar from organic coconut fragmented sap also known as "tuba" blended with "labuyo" chilies and other ingredients. 
"Sukang Pinakurat is named after a famous traditional dish made from wild boar meat "sulop" cooked only by a flame-shut pot of boiling coco vinegar, chilies, and spices," the owner said, during our visit at their manufacturing plant during the Diyandi Festival sometime in September.
The word
"pinakurat"
comes from the root word "
kurat
"  in Visayan vernacular, which means "
surpris
e." Well, having this special vinegar as your "sawsawan" you will definitely get surprised!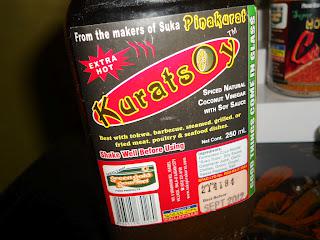 Over the years, it gained popularity among the local patrons that it successfully registered with the Philippine Intellectual Property office in 2006. In 2008, it successfully penetrated the Australian market upon its registration in the Australian Intellectual Property Office, and in 2009, the US market. Over the years the trade maker and manufacturer Green Gold Gourmet Foods, Inc., evolved and ventured into diversifying its products by offering two different categories, the
Sawsawan
Products of which the
Sukang Pinakurat
belongs and the
Palami
Products. These groups of products have their own set of flavors, hotness and sweetness!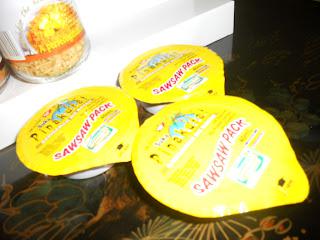 Boring meal? Then, eat with Sukang Pinakurat, it will definitely make your meal surprisingly hot! 
By the way, Iligan's Lechon with Sukang Pinakurat is the best!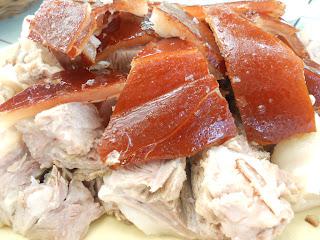 Iligan's Lechon!
Want a pasalubong while in Iligan City? Then Sukang Pinakurat is one worth the pick! 
Want more information about their products visit their website. Click
here!