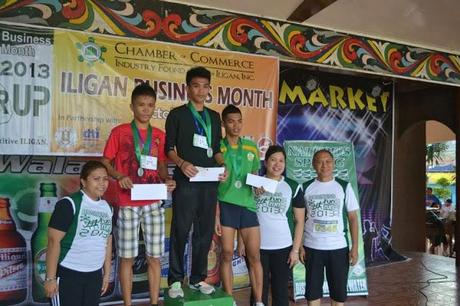 "Winners of the 3 Kilometers (3K) Run"
October 26, 2013, the first Business Unity Fun Run organized by the Chamber of Commerce and Industry Foundation of Iligan Inc., was successful. The fun run was one of the highlights of the Iligan Business Month Celebration spearheaded by CCIFII in its month long celebrations. The Unity Fun Run was participated and represented by the different local entity (business or establishment) in Iligan City. The Fun Run features a three kilometers (3K) Run and five kilometers (5K) Run and I was one of the hundreds who joined for the 3 kilometers run. Later on Kevin Capangpangan emerged as the First Placer, Roy Quilab as the Second Placer, Jesthony Garcilliano as the third placer.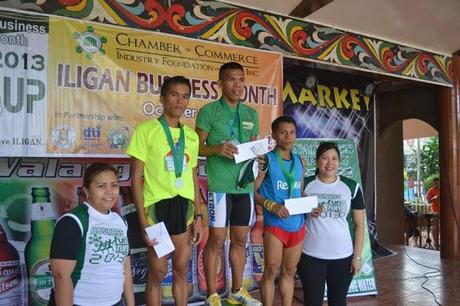 Winners of the 5 Kilometers (5K) Run
On the other hand, emerging winners of the Five Kilometers Run (5K) are Jeffrey Sotto, the first placer, Rodil Quilat as the second placer, while the third spot goes to Bryan Quimco.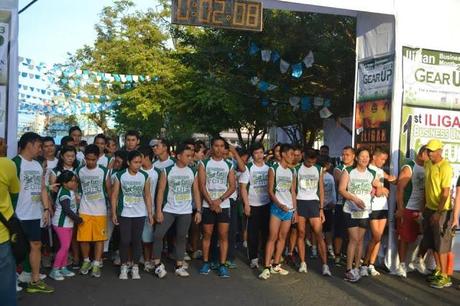 "First Business Unity Fun Run Runners at the Starting Point"