TAKEAWAY: The front page mini poster packaging various aspects of a story is about to become a daily part of Il Secolo XIX, so here we show you the prototypes created for practice purposes.

Most of this week we have been presenting the mini poster concept and page one, not only through our project with Il Secolo XIX of Italy, but also Sweden's Goteborgs Posten, and The Nation of Thailand.
Today Il Secolo design director, Massimo Gentile, who is working with our Garcia Media art director, Christian Fortanet, sends us the work they have completed the past two days, in preparation for Il Secolo's launch of mini posters as a systematic part of its front page design.  The idea is to bring together various visual elements, sometimes related to one story, as well as two or three, with some elements that are consistent: headline, a summary in narrative style and a Mondrian-approach to the mini poster's architecture.  See the examples that follow here.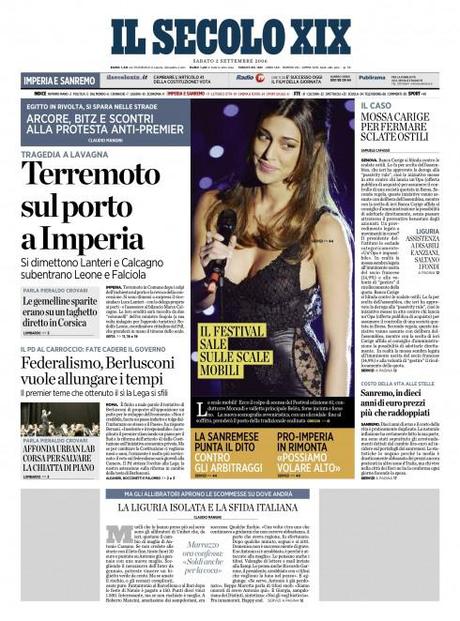 The vertical miniposter: an entertainment story inside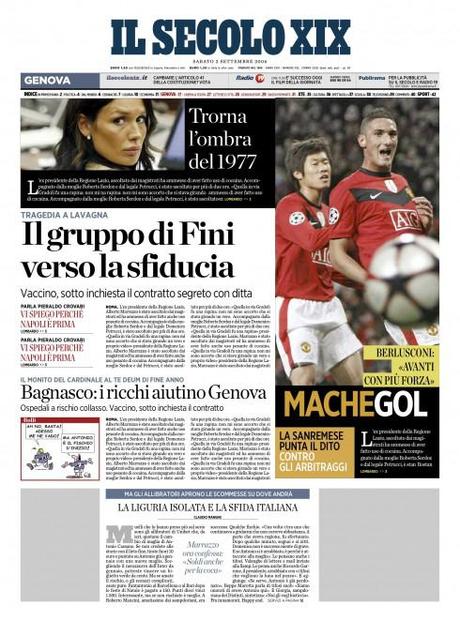 Here is the 7-shape mini poster: Two different stories form the combo here