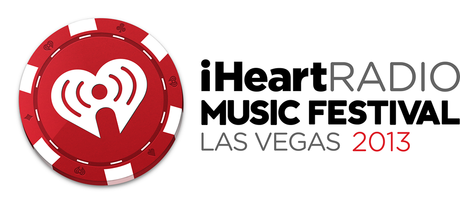 Yesterday Clear Channel announced the line up for it's 2013 iHeartRadio Music Festival.  Yes this is the festival which Billie Joe Armstrong from Green Day had his onstage meltdown.  This event will again be taking place in Las Vegas on September 20-21.  It will be airing live on all of the Clear Channel stations.  But if you would like to see the event instead of listening to it you can watch it on the CW on September 30 and October 1.
Besides the main stage the festival will also have another stage that will be called "The Village".
Yes you would like to know who is going to be there well take a look below for the full list of who will be there:
Main Stage: Justin Timberlake, Katy Perry, J.Cole, Elton John, Muse, Tiësto, Chris Brown, Keith Urban, fun., Miguel, Bruno Mars, Phoenix, Zedd, Maroon 5, Tim McGraw, Ke$ha, Thirty Seconds to Mars, Benny Benassi, and Queen with Adam Lambert.
Festival Village: Miley Cyrus, the Wanted, Jason Derulo, the Band Perry, Avril Lavigne, Krewella, Cher Lloyd, twenty one pilots, Pete Tong, AWOLNATION, and Ne-Yo.
Next to Summerfest this looks like the place to go for a lot of good music.  Will you be going to this event?  If so tell us below on why and who you are most excited to see.
Source: EW.com – "iHeartRadio Music Festival 2013 lineup announced: Katy Perry, Elton John, and more."
Image Credit: MGM Grand Las Vegas Facebook