It's been a minute more like 2 years but here goes and I hope you enjoy it as much as I did.
I recently spent three months in the Philippines not my first visit but the first time I've had the pleasure to stay three months at one time.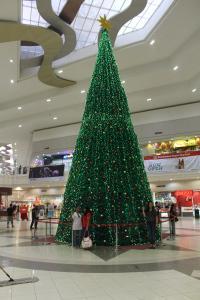 So it's off to the airport and I got the best deal ever on Thanksgiving day, why Thanksgiving day? First I got the best deal on airline tickets and also my wife has been wanting me to experience a Philippine Christmas for years now. I finally did it!
I of course can't cover my whole three months in this single blog but I hope that this will be as enjoyable to read and view as it was for us to experience.
We have friends born in the Philippines living in the United States now who say that they will never nor do they care to go back to the Philippines and I can see how some Filipino's could have had some pretty harsh experiences growing up there but on the other hand we have US friends that now live in Europe and the Philippines that swear that they will never want to move back to the US. Would I ever move to the Philippines "well" being from one of the greatest cities in the United States, for now I love to visit years from now?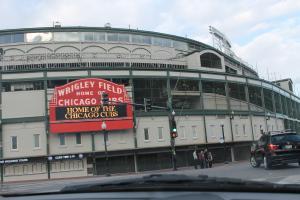 OK…OK the Filipino Christmas would not be so I've learned without Christmas Carolers some of the Carolers were very good and I told my wife that I would not add this but peso, peso, peso after every performance. A couple of peso's not bad and it added to the experience of Christmas.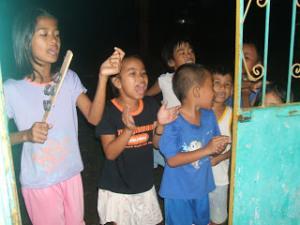 THE MALLS!
The hang out for the young and the old and where do you go for Christmas but the Mall. Did you know that SM Seaside City Cebu mall the 4th largest shopping mall in the World is expected to open in 2015. I've visited several malls while here including the Mall of Asia in Manila. Feeling home sick or just want some old US favor go to the Mall you find almost everything from foods you are use to eating, cloths, entertainment, and yes are you ready for this on Sunday in some Malls you can even attend a Sunday Mass than continue your shopping "No Joke."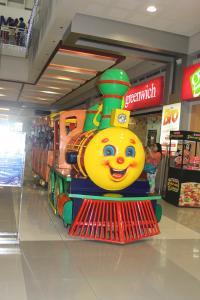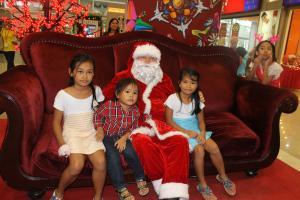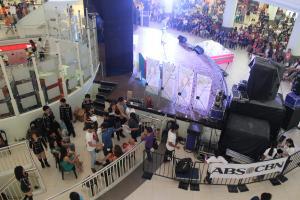 Christmas in the Philippines was a new experience for me being from Chicago there was no snow nor the traditional big Christmas meal or Football but all in all we had a great time.
All to bring in the "New Year." Beach Party and Karaoke to follow on my next post, hope to see you then.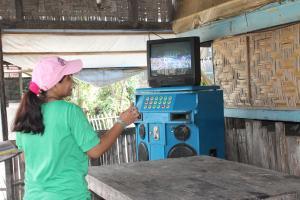 Love to travel :-)
Tagged: Philippines, SM Seaside City Cebu