You would think staging and condition wouldn't make such a big difference in a strong seller's market but that isn't the case, at least not in my experience. What I hear over and over again as I work with buyers, regardless of age, is they want updated, move-in condition. 
And what I hear as feedback from buyers on properties that haven't been updated is 'too much work'... 'too dated'...'too much updating is needed'.
Buyers have been trained to expect beautifully staged and meticulously prepared homes (think HGTV)... and many don't have the time or the patience or the vision or the money to do it themselves. Or they have spent countless hours and money preparing their own house for sale and expect other sellers to do the same for them.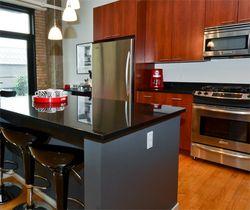 Today's buyers are more concerned with condition than ever... they are
sacrificing space for quality finishes and amenities
.
Just like other segments of society, I find polarization in buyers... they tend to either want beautiful condition and are willing to pay for it... or they expect a rock-bottom price.
Of course as with anything there are always exceptions... but regardless of market conditions, effective staging can help a buyer fall in love with your property... and possibly even compete with other buyers to make it their own.
Yesterday I took a buyer to see two brand new listings, both in good condition and well staged... both had multiple offers by the end of the day after only 1 day on the market!!
Sharlene Hensrud, RE/MAX Results - Email - Twin Cities Listing Agent
RELATED POSTS