Locke & Key Creative Team Descends Upon East Coast
  San Diego, CA (July 30, 2013) – For its first appearance at Boston Comic-Con, IDW will be bringing the talented creators of Locke & Key and their collaborators, as the celebrated series opens the door on its final chapter, Locke & Key: Alpha.  Boston Comic-Con will be held at the Seaport World Trade Center on August 3 – 4, and IDW will have some special surprises for the attendees!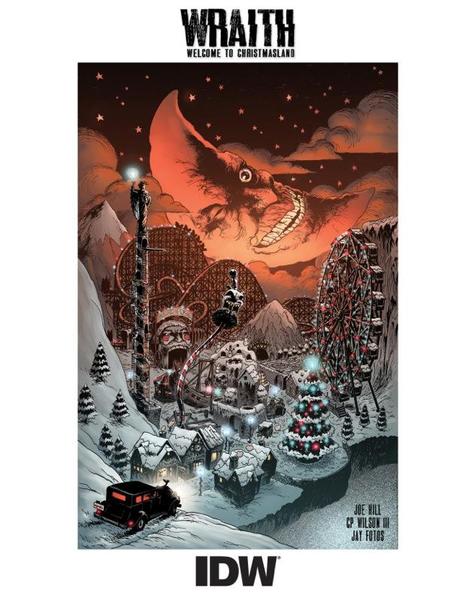 Joe Hill and Gabriel Rodriguez will be appearing together for the last time before Locke & Key comes to its climactic conclusion.  Joining the series creators will be IDW's Editor-in-Chief Chris Ryall.  Shane Leonard, the artist behind Locke & Key's striking photo-variant covers, will also be in attendance alongside Israel Skelton, the Skelton Crew Studios mastermind behind IDW's sellout Locke & Key replica keys.  Skelton will be bringing a variety of keys including the very limited SDCC Shadow Key and select other works with him for sale at the Skelton Crew booth, next to IDW's booth.
 
In addition to the Locke & Key gang, writer Jason Ciaramella (The Cape, Thumbprint) and Hill's newest collaborator Charles Paul Wilson III (Wraith: Welcome To Christmasland) will also be present for two huge signings with all these amazing creators in one place!  The first signing will be held on Saturday from 1:00 pm – 2:30 pm and the next, Sunday from 3:15pm – 4:30pm.  To help celebrate the tremendous signing C.P. Wilson III will be bringing some menacing prints with him from the new series Wraith: Welcome To Christmasland!
 
On Sunday August 4

th

 a special Locke & Key panel will be held from 2:00pm – 2:45pm in the Waterfront Room featuring Hill, Rodriguez and Ryall as they reflect on the series and discuss the imminent harrowing future for the Lockes! A can't-miss panel at a can't-miss convention!
 
IDW is pleased to attend Boston Comic-Con, and looks forward to seeing you at the show!