Hi Friends, I thought I'd write an update on our landscape and sports court.  
The company we ordered the court from is running a MONTH behind (we ordered it in March!!) so it's been a bit frustrating but it "should" be here next week.  /-: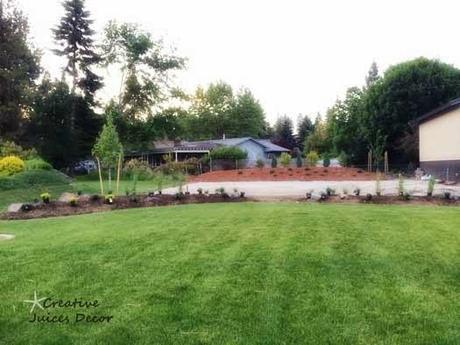 As much as I know a lot about interior design, I will honestly tell you landscape design is new to me!
The next step in our landscape is picking out the ground cover we want to use whether it be bark chips, rocks, pebbles, gravel, slate, shale or weeds ;-) .....OH the choices!
For our landscape, I'm thinking on some sort of slate chip - I believe in the industry this kind of landscape rock is called "Woodstone".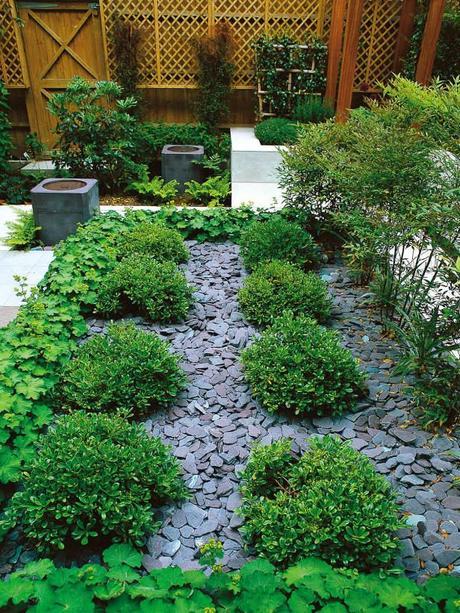 As much as I LOVE the natural look of bark, it is something that needs to be replaced every few years as it deteriorates and fades.  I am all for doing it once, and not having to do it again.  :-)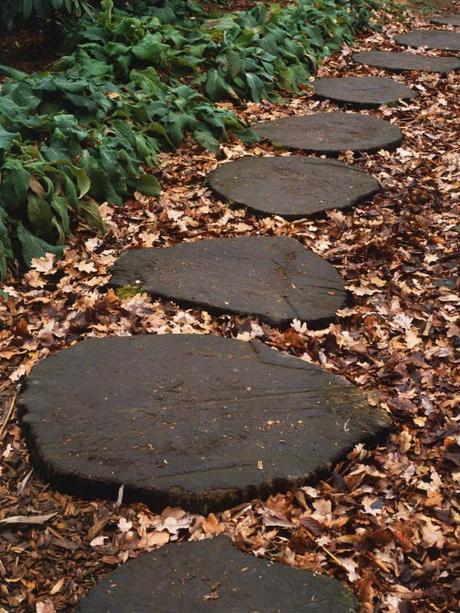 Bark Chips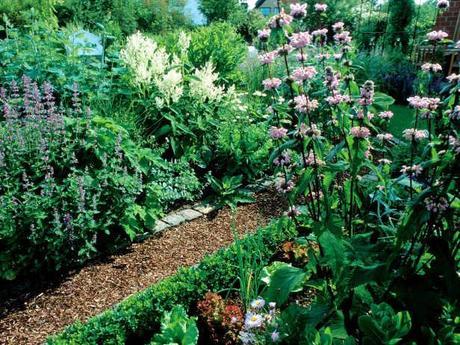 Shredded Bark Mulch

I'll post some other beautiful landscape ideas to stir your own Creative Juices :-)
This beautiful garden below used small pea size gravel.  That look reminds me of a beach feel.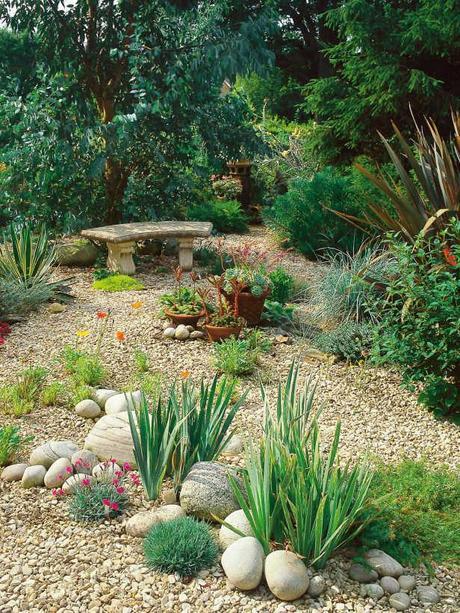 Pictures from Better Home and Garden
Ah, I love this Mediterranean vignette!  Crushed granite is a VERY popular ground-cover used in Mediterranean style homes.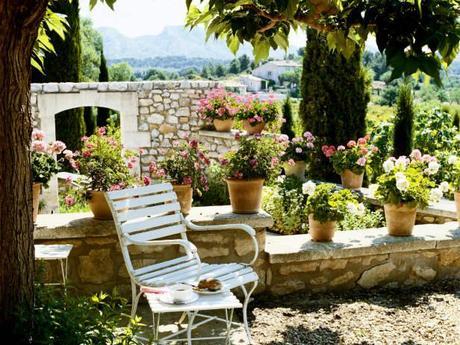 This pond has such a wonderful natural feel as the homeowners used a mixture of the flat slate along with the gravel.  BEAUTIFUL!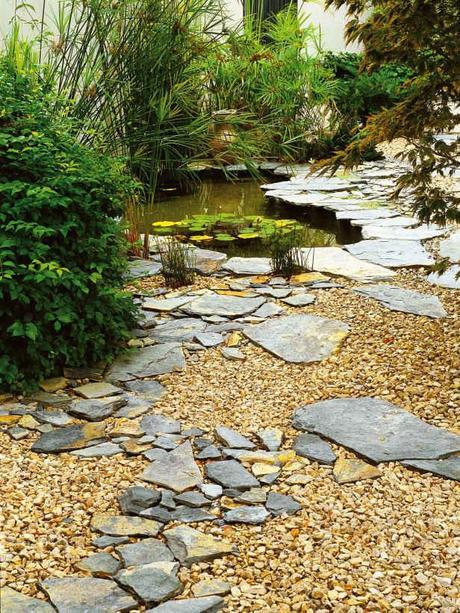 My landscape architect friend told me that for the best landscape design, it is nice to match your pavers (or brick) with your choice of rock ground-covering.  This garden terrace is LOVELY with the tan bricks and neutral earth-tone gravel.  For me personally, I would pick the tan colored gravel over the standard gray due to how warm and inviting that color feels.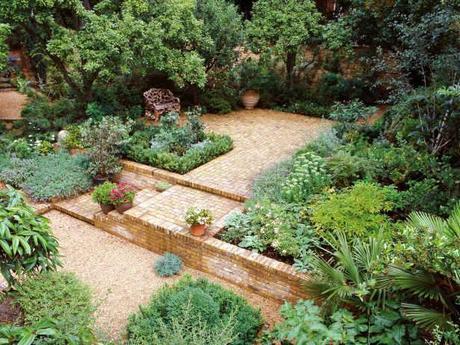 Notice how the rocks in our fountain area match the pavers.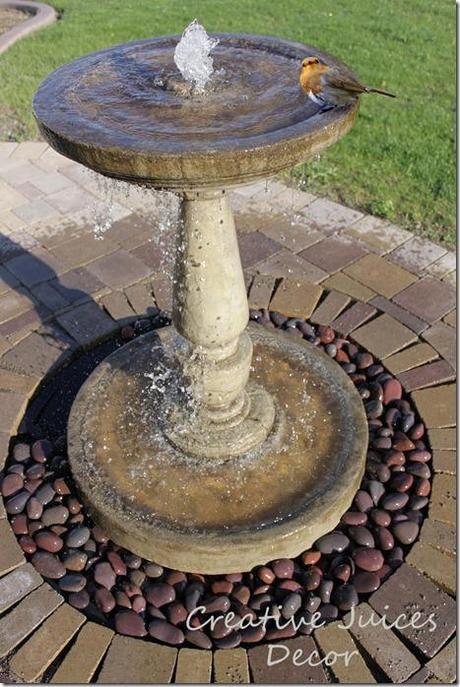 I love sitting outside listening to the sound of the fountain!  You can see how to install a fountain in your own home by clicking over to my fountain post.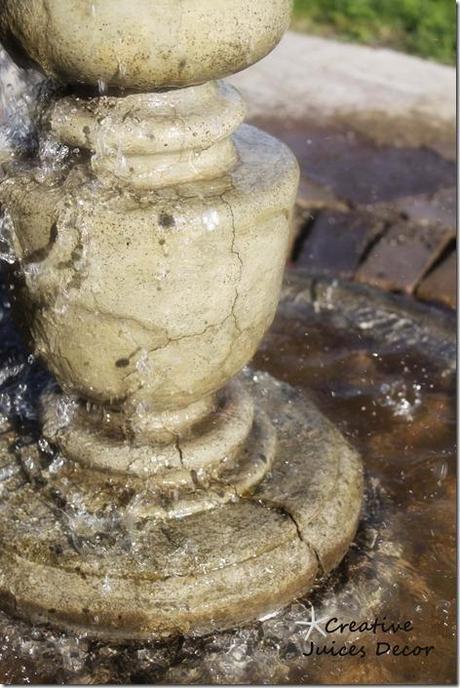 I am REALLY HOPING that by my next post (or 2) I'll have the final sports court finished and ready to show you guys!  The big question is will I add an YouTube of me PLAYING pickleball!? :-)  I'll see if I can make a pickleball convert of you guys yet- hee,hee.
I'd love to hear what ground cover is your favorite - just leave me a comment!
Enjoy your week my friends!!