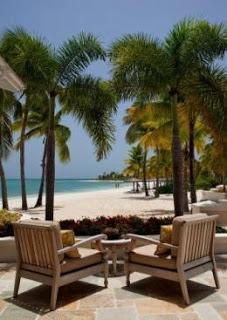 There are times you need to get away to a tropical couples only resort for relaxation and seclusion with your loved one. The Caribbean is one of the amazing tropical vacation spots that provide adults with some excellent options to relax in an adults only atmosphere. It is always a fantastic for you to travel with your family on a vacation. However, there are times when the situation demands that you spend some quality time with your loved one. The various couples only resorts all throughout the Caribbean will provide you with some excellent spots to relax in seclusion without the presence of kids who sometimes can spoil the occasion. You will find adults only resorts in the islands of Jamaica, St. Lucia, Bahamas and Antigua to name a few.You can look forward to some fabulous romantic experiences at these resorts.
Sandals Resorts: This is the most famous chain of Caribbean tropical couples only resorts in the region. You will find that these romantic vacation spots are some of the most ideal places for all forms of romantic holidays. In addition, you will find that the design of each location and room create that amazing romantic atmosphere you always dream of when you visit these fantastic hotels. These resorts are located in the island of Jamaica, Bahamas, St. Lucia and Antigua. The islands of Barbados and Grenada will soon allow you to experience these lovely brand of Caribbean resorts in their own unique ways. These romantic vacation spots are all inclusive resorts of the highest quality so you know you will be entertained, samples some delightful Caribbean and international cuisine and have the opportunity to visit some incredible attractions of the different islands in one package. Even more unbelievable is the water sports of scuba diving which these resorts specialize in.
Anse Chastanet and Rendezvous Resorts: When you mention Caribbean tropical couples only resorts the island of St. Lucia is one of the places that should always be considered. Apart from to the presence of the Sandals brand of resorts in St. Lucia the Anse Chastanet and Rendezvous Resort are two of the best resorts in the Caribbean for any forms of tropical romantic vacation. The Anse Chastanet Resort is located in the south section of the island that creates the magnificent atmosphere with its mind-blowing romantic experience and many world class attractions that are located next to this resort. Rendezvous Resort is a romantic vacation spot that provides you with all the exquisite activities and amenities that you will associate with a luxury romantic vacation spot. Excellent entertainment, delightful Caribbean and international cuisines, scuba diving, spa and fitness facility, relaxing in hammocks and in seclusion, and tennis are just some of the many things you will enjoy at the resort.Moreover, you may be thinking of a fabulous tropical romantic spot to renew your vows or a wedding, these two St. Lucia resorts are two of the best places on the island to make a date with.
Couples Negril: Any tropical couples only resort offer in the Caribbean without mentioning the romantic destination of Negril in Jamaica will amount to contempt of what romantic Caribbean vacation spots are all about. The Couples Swept Away Resort in Negril is one of the many all inclusive adults only resorts that will allow you to really experience what the Caribbean is all about. Simply amazing sunset experience, relaxing in seclusion in hammocks under the Caribbean palm trees, enjoy marvelous Jamaica and Caribbean entertainment, romantic sunset cruises and exciting water sports activities are just most of the amazing activities you can engage in at this resort.

  
These are just some of the excellent couples only resorts in the Caribbean you will find excellent you your next romantic vacation. Whether you are renewing your vows, wanting some quiet time with your loved one or getting married the various tropical romantic spots mentioned will give you that ideal atmosphere to experience what a romantic Caribbean vacation spot is all about.