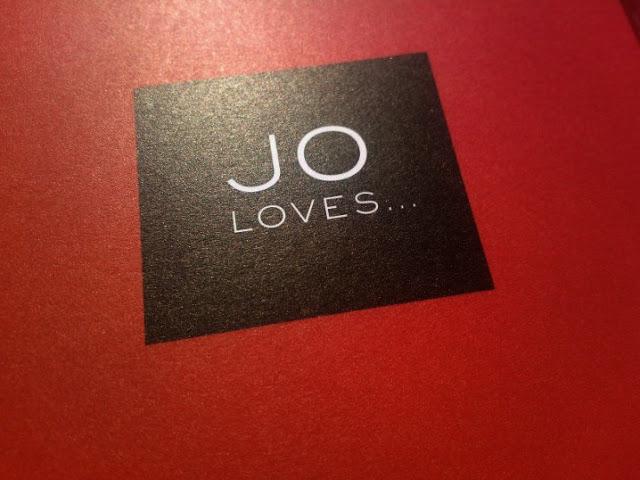 If you read my post yesterday, you will have seen the first of my three part installment on the absolutely incredible, JO LOVES fragrance collection. I wanted to split it up so it wasn't such a hefty post, and so I could give you a little bit more information about the company.
Jo is inspired by the scents all around her, as her website says "Everyday I'm struck by different smells which evoke emotions or memories that inspire me to be creative. The scent of my husband's cologne, freshly washed linens, hot Moroccan mint tea, the smell of a horse's saddle and New York in the rain are a few of my favourites but the list continues to go on and on" This makes her fragrances incredibly unique and so attractive.


So lets get on with more of the fragrances! I'll be doing the two larger samples in a separate post once they've had a little wear. 



Orange Tulle
Notes:


Top: Orange Flower, Mandarin




Heart: Mint Leaves, Neroli




Base: Petitgrain, Musk




This fragrance is so beautiful, and strangely smells like I've just walked into Lush and all the Orange smelling products are out. It even smells kind of fizzy, if that makes sense.. The mint makes a slight appearance, but is not over powering at all and the zestyness is dulled down by the Musk which makes it really, really gorgeous.


Gardenia
Notes:
Top: Italian Bergamot, Gardenia Leaves
Heart: Ylang Ylang, Gardenia Blossom, White Narcissus, Sambac Jasmine, Coumarin
Base: Heliotrope, MuskWow. I'm not one for a floral scent but this smells incredible! It reminds me of going on holiday with my parents to Greece and walking, surrounded by plants. It's the amazing realistic, fresh, warm scent that just excites me! Probably not one to wear in the Summer, unless you're okay with getting a literal bee hive!
PomeloNotes:

Top: Pink Pomelo, Rose




Heart: Clove, Vetiver




Base: Suede, Patchouli

Another floral scent, this time less garden center, more grand bouquet. It's a really subtle floral scent with a bit of heat from the Clove. I think I'd prefer this more as a candle or a room fragrance as it's really fresh and clean, just not something I'd usually wear. Again, perhaps one for a mature lady, going for an afternoon gin and tonic with the ladies (oh, matron!) 

Obviously, I'm no expert when it comes to fragrances so I would really recommend getting some samples of these. At £95/100ml, this is not one that you want to get wrong. How perfect are the little samples though? They still smell amazing nearly a week after getting them. I'm planning on saving them and using them as room fresheners when I move out!

I can't wait to tell you all about my bigger samples. They packaging is caaa-ute! 

Which one sounds like your favourite? Any you're desperate to try?