After their spine-tingling debut left punk-rock pulses racing, Iceage were touted as the second coming. In 2011, Iceage checked all the right buzz-band boxes; among them loud, fast, young, and Danish. Somehow, the teen titans managed to blend that dark, gothic sound we've come to expect from Scandinavia with the well known pleasures of Joy Division era post-punk. Throw in a dash of raw, punk power, and New Brigade was everything a great debut should be; a fresh, back-to-basics introduction that capitalized on the band's youth, as well as their inexperience.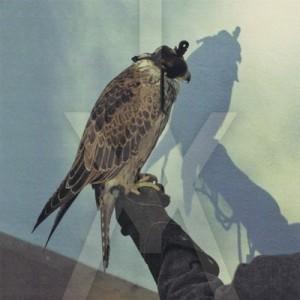 Well, consider experience had, because You're Nothing isn't just an impressive sophomore effort, but an excellent, masterfully mature record all around. When frontman Elias Rønnenfelt shrieks "Pressure! Pressure! Oh God, no!" on opening track "Ecstasy," you can't help but imagine that he's feeling the heavy weight of expectation on his shoulders. Obviously, attempting to top an album that made every year-end "Best" list from here to Helsinki isn't an easy feat. Obviously, Iceage knew that, but managed to get the job done anyway.
Each song on You're Nothing is tighter, more precise, and thankfully, more lyrically intelligible than Iceage have ever been before. The second the buzzy anticipation of aforementioned opener "Ecstasy" begins to fill your earbuds, there's no going back. The track's fearless, fuzzy death-disco is just one example of the album's elegant, mature modus operandi, even if each song sounds like a primal urge being fulfilled. "It Might Hit First" opens with a gut-wrenching scream, then quickly displays some of the sharpest guitars you've heard among such chaos. In fact, "Everything Drifts" could easily convert any non-believer, as post-punk riffs battle each other for glory. "Awake" and "Morals" are also worth noting, the latter of which is an irresistible gothic romance ballad set against a background of new wave influence. The track's hypnotic, steady outro acts more as an ellipsis than an ending.
"You're Nothing" is the riot-inducing closer/title track that ties everything up in a perfect–  yet not completely neat– finale bow. With New Brigade, Iceage made their point, and though they had lots more to prove, that didn't get in the way of crafting an impeccable follow-up record. Still perfectly concise yet undeniably more profound, the twelve tracks of You're Nothing capitalized on the opportunity for more room to breathe, to grow, and to prove that Iceage really are as good as everyone's been saying.

4 / 5 stars