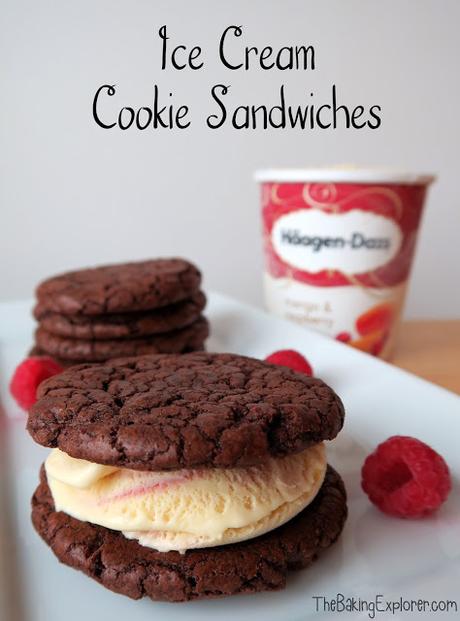 As I am a huge fan of ice cream, finding new ways to enjoy eating it is high on my list of favorite activites. As is discovering new exciting flavours of ice cream. A few days ago I had a jaffa cake flavor one that was very delicious, and now I've been lucky enough* to try Häagen-Dazs' new flavor - Mango & Raspberry. I am already a huge fan of their Salted Caramel flavor (which I highly recommend!) and so I was really looking forward to seeing what the new flavor would be like. I also decided that rather than just eat it alone, I'd sandwich it between two rich chocolate cookies.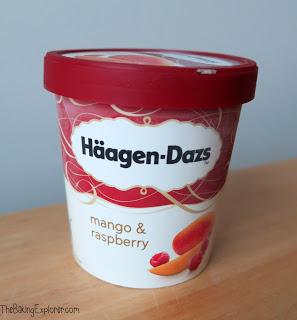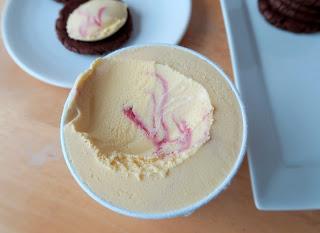 The ice cream is a creamy mango flavour, swirled through with raspberry. To make the cookies I followed a Double Chocolate Cookies recipe I've made before, but added dark chocolate chips instead of white chocolate, and I doubled the recipe to allow for sandwiching!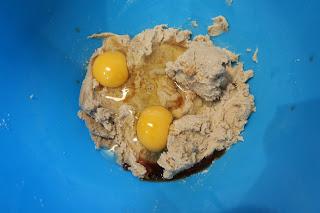 I creamed together 350g light brown sugar and 150g butter. I then added 2 eggs and 2 tsp vanilla extract and whisked in.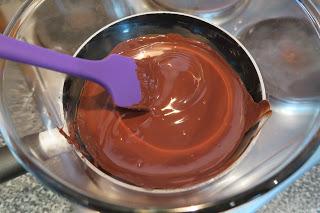 I melted 300g dark chocolate in a glass bowl over gently simmering water.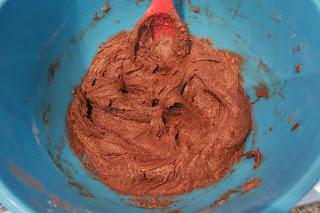 I added 200g self raising flour and 50g cocoa powder to the mixture, followed by the melted chocolate, and mixed well.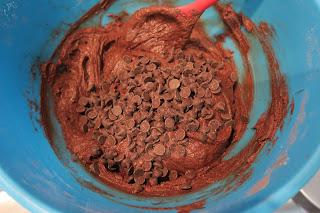 I then added a packet of dark chocolate chips and folded them in. I chilled the mixture for 30 minutes in the fridge.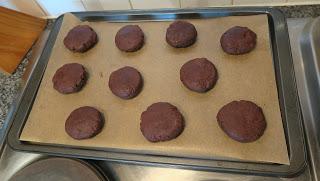 Using my hands I made small balls out of the mixture and flattened them before placing them on a lined baking tray.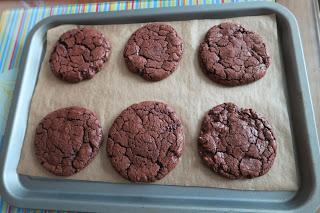 I baked them on 180C/350F/Gas 4 for 12 minutes. I let them cool for 10 minutes on the tray before moving them to a cooling rack.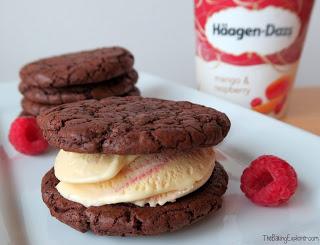 Once the cookies are fully cool, I loaded one up with Häagen-Dazs Mango & Raspberry ice cream and sandwiched another on top. I also added some fresh raspberries. Wow these were certainly decadent!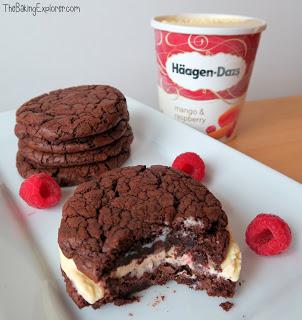 You have no choice but to dig right in! The fruity mango & raspberry ice cream is the perfect filling between the dark chocolate cookies. These are a indulgent dessert to end a meal, or a sweet summertime snack. Not that you need hot weather to eat ice cream, I certainly don't!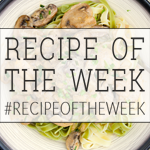 I am linking up with
Recipe of the Week
hosted by A Mummy Too.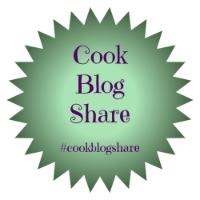 And Cook Blog Share hosted by Hijacked By Twins.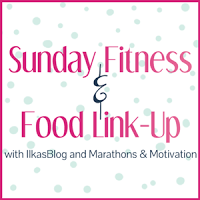 And finally the
Sunday Fitness & Food Link Up
hosted by
Ilka's Blog
and
Marathons & Motivation
.
*Häagen-Dazs sent me a voucher to purchase the ice cream. All opinions are my own.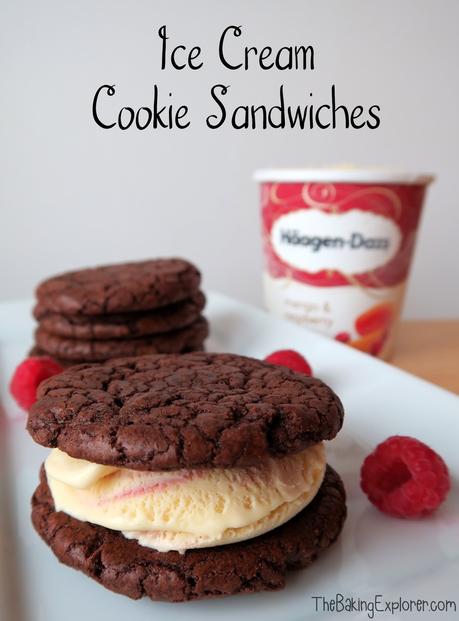 Ice Cream Cookie Sandwiches
June-23-2016
Ingredients
350g

Light brown sugar

150g

Butter

2

Eggs

2 tsp

Vanilla extract

300g

Dark chocolate

200g

Self raising flour

50g

Cocoa powder

1 packet of

Dark chocolate chips

1 tub of

Mango & Raspberry Häagen-Dazs

Fresh raspberries
Instructions
Cream together the light brown sugar and butter
Add the eggs and vanilla extract, and whisk in
Melt the dark chocolate in a glass bowl over gently simmering water
Add the self raising flour and cocoa powder to the mixture, followed by the melted chocolate, and mix well
Then add the dark chocolate chips and fold them in. Chill the mixture for 30 minutes
Using your hands make small balls out of the mixture and flattened them before placing them on a lined baking tray
Bake them in batches on 180C/350F/Gas 4 for 12 minutes. Let them cool for 10 minutes on the tray before moving them to a cooling rack
Once the cookies are fully cool, load one up with the ice cream and sandwich another on top, serve with fresh raspberries