The International Cricket Council (ICC) on Thursday pulled out Pakistani umpire Asad Rauf from next month's Champions Trophy in England after Indian media reported that the Mumbai Police is interrogating him for his relation to the spot-fixing scandal.
The sacking of Rauf is the latest twist in the spot-fixing saga which last week saw the shocking arrest of discarded India pacer Sreesanth and two of his Rajasthan Royals teammates.
ICC chief Executive Dave Richardson said the decision is in the "best interest" of Asad and event itself.
"In the wake of reports that the Mumbai Police are conducting an investigation into Asad Rauf's activities, we feel that it is in Asad's best interests as well as those of the sport and the event itself, that he is withdrawn from participating in the ICC Champions Trophy," Richardson said in a statement.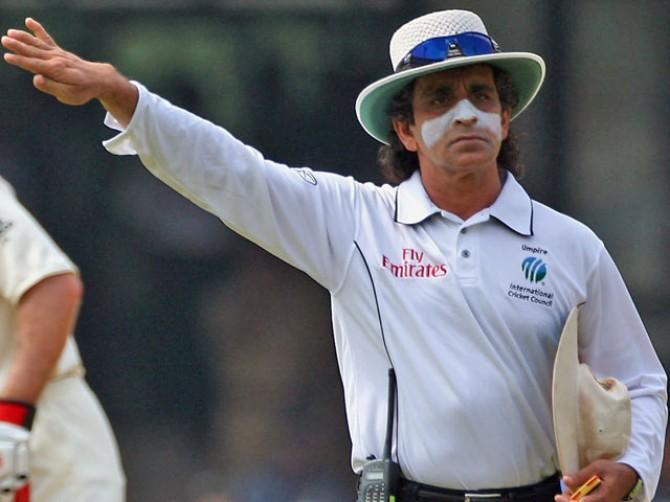 The governing body has not yet named the replacement of Asad Rauf, who has been on its Panel since 2006 and was due to join seven other umpires in officiating at Champions Trophy that is scheduled to get underway on June 6.
The Indian media on Thursday evening had reported that Mumbai Police is interrogating Asad Rauf for his alleged connections with bookies who are involved in the spot-fixing scandal.
Asad Rauf has a history of controversies. Last year a little-known model Leena Kapoor alleged that the umpire sexually exploited her on the pretext of marriage.
Meanwhile, Pakistan Cricket Board (PCB) has distanced itself from the matter, with Chief Zaka Ashraf saying that Rauf himself will to fight his war if the Indian authorities take against him and board won't provide any kind of assistance to him.